"We need to see both the evidence and a full account from the Russian authority in light of the emerging evidence that the prime minister has just referred to … We need to continue seeking a robust dialogue with Russia on all the issues currently dividing our countries – both domestic and international, rather that simply cutting all of contact and letting the tensions and divisions get worse and potentially even more dangerous," Corbyn said.
UK Prime Minister Theresa May said earlier in the day that Russia was "highly likely" responsible for the poisoning of Russian ex-intelligence officer Sergei Skripal, who reportedly also served as an agent for the UK secret intelligence service MI6. May said that the substance, used in the poisoning of Skripal, was identified as a military-grade nerve agent of the so-called Novichok group developed in Russia.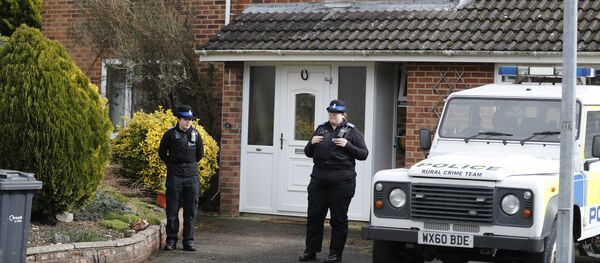 On March 5, UK police said that a man and a woman were found unconscious on a bench at a shopping center in Salisbury, adding that both people were "in a critical condition in intensive care" and being treated for suspected exposure to an unknown substance. The man and woman were later confirmed to be Skripal and his daughter.
In 2006, Skripal was sentenced in Russia to 13 years in prison for cooperating with the UK Secret Intelligence Service MI-6 and transferring the names of Russian intelligence agents working undercover in Europe. In 2010, then Russian President Dmitry Medvedev signed a decree pardoning Skripal with the latter then moving to the United Kingdom.
Russian President Vladimir Putin said earlier in the day that the United Kingdom should get to the bottom of Skripal's poisoning before discussing the incident with Russia.