"Of course, I would like people to start using the bridge this summer," Putin said at a meeting with construction workers during his trip to several regions in the south of Russia, including Crimea.
Putin described the bridge as unique and impressive and expressed hope that its construction would be completed in due time or "even before the deadline."
READ MORE: Int'l Observers to Monitor Russian Presidential Voting in Crimea – Lawmaker
Putin came to inspect the built section of the roadway part of the bridge during his working trip to the south of Russia and expressed his satisfaction with the progress. The deputy director of the contractor company told the president about the severe weather conditions which required the huge arch to be installed within 72 hours only.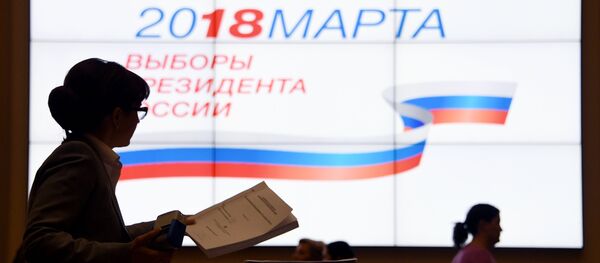 Russian Transport Minister Maxim Sokolov said that the construction of the roadway section of the bridge is entering its final phase, with 70 percent of asphalt already paved and installation of lighting and safety barriers in progress.
The construction of the bridge began in February 2016, with road traffic expected to open in 2018 and rail traffic in 2019. The capacity of the bridge enables it to carry 40,000 cars and 47 trains in each direction per day, 14 million passengers and 13 million tons of cargo per year. The 12-mile long bridge joining Crimea to mainland Russia will be the longest in Russia.