"The Philippine withdrawal, I am sure, will start an avalanche of other states leaving the court… Secondly, no other Asians would join the ICC now. Only the Philippines has taken the role of advocating that other countries in the region should become a member. This [is] the beginning of the end of the court," Roque was quoted as saying by the ABS-CBN News.
The large-scale anti-drug campaign was launched by Duterte in June 2016 as a follow-up to his election promise to stop drug-related crimes in the country.
READ MORE: Duterte Threatens to Throw UN Experts Coming to Philippines 'to the Crocodiles'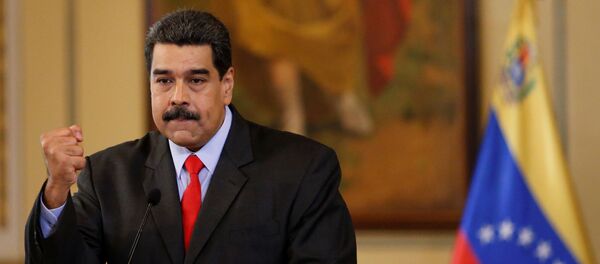 According to the Human Rights Watch, the so-called War on Drugs has
resulted in the killing
of over 12,000 drug suspects. Duterte's campaign has been sharply criticized by the international community and human rights groups.
Duterte announced the day before his country's withdrawal of the ratification of the Rome Statute, the treaty that established the ICC, after the court in February launched a preliminary inquiry into crimes against humanity allegedly committed by the Philippine leader. Duterte was reportedly dissatisfied with an "attempt" by the ICC to place him under the court's jurisdiction.