"We're looking at an NGCV that really gives us leap-ahead capability from that which we have now," Brig. Gen. David Lesperance, the officer in charge of the Next-Generation Combat Vehicle program, told Defense News' Jen Hudson on Friday. "We are looking at critical-enabling and potentially disruptive capability."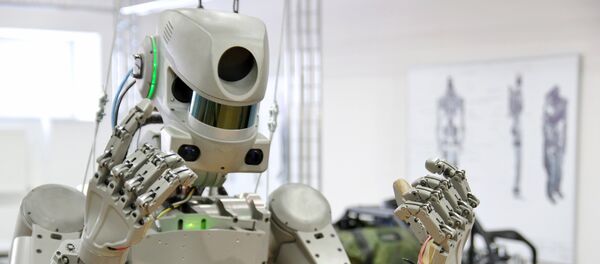 9 February 2018, 23:06 GMT
Budget records from fiscal year 2019 reflect an increased priority to fast-track the program to complete prototype testing about two years earlier than previously scheduled, Defense News notes.
Despite a hot-and-cold interest from the military when it comes to fielding robotic vehicles, Lesperance sounded optimistic that the service was "looking at entering shakedown testing in later 2019, and in early 2020 into units' hands for evaluation; and informed by those experiments, we will feed that back into the prototyping process into Phase 2 and Phase 3 and beyond."
Lesperance's name, translated from French to English, means "hope."
"Everybody asks the question, 'Is it going to replace the Bradley?' or 'Is it going to replace the tank?'" Lesperance told Defense News. "Bottom line at this point: That is not a useful starting point for the conversation."
The US Army first started training with shooting robots in February, as Sputnik reported.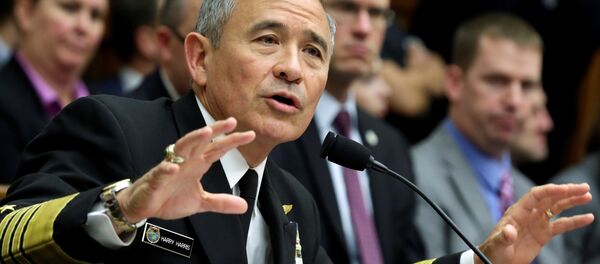 14 February 2018, 19:09 GMT
The NGCV isn't the Pentagon's first foray into new armored combat vehicles. Since 1997, the Defense Department has cancelled the M8 Armored Gun System, Crusader howitzer, Future Combat Systems and the Ground Combat Vehicle programs, Breaking Defense reported. Until today, the NGCV program did not explicitly include an "optionally manned" component.
A video on Chinese television recently showed a soldier who appears to be driving a tank with remote control. As US Pacific Command chief Admiral Harry Harris recently told the House of Representatives Armed Services Committee, China's military advances are approaching the US' capability "across almost every domain."