"I would build a great wall, and nobody builds walls better than me," Trump gushed during his presidential campaign. "I'll build a great, great wall on our southern border, and I'll have Mexico pay for that wall. Mark my words."
This week, during a visit to San Diego, California, Trump inspected eight wall prototypes erected by four companies, all within the vicinity of the US-Mexico border. The prototypes have undergone extensive penetration tests by various US military special forces personnel and successfully passed, according to a report by Vox.
​Later, talking to journalists, Trump admitted that he has a preference among the prototypes.
"The problem is it needs to have see-through. You have to know what's on the other side of the wall. I mean a preference is something like that, I mean the problem is you don't know what's on the other side of the wall. You could be two feet away from a criminal cartel and you don't know they're there," he offered.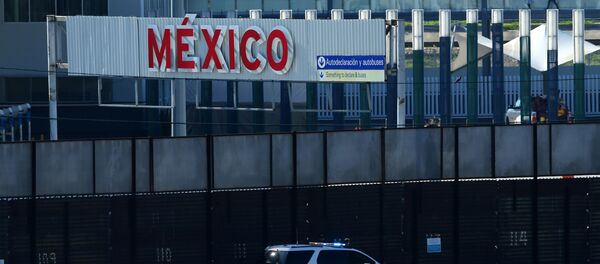 Of the proposed prototypes, only two allow for see-through, a demand made by border patrol agents.
But how far is there still to go before the great wall can begin construction?
The border between the US and Mexico is almost 2,000 miles long, and nearly 1,300 miles are in Texas. Currently, some 650 miles of border are protected by some kind of fence, after construction began in 2006 following President George W. Bush's Secure Fence Act (SFA). Of 652 miles planned in the SFA, some 613 miles had been completed by 2009. It took six more years to build the rest. According to a 2017 GAO report, the US Customs and Border Protection (CBP) spent $2.3 billion on just that length of fence.
​Trump needs $18 billion to build the wall, Defense One reported. According to USA Today, Trump intends to allocate and spend this sum over 10 years. His budget request for 2019 allocates $1.6 billion for 65 miles of fencing at the easternmost part of the US-Mexico border in Texas's Rio Grande Valley, which has the highest record of undocumented immigrants crossing into the US. So far, Congress has only agreed to allocate $341 million to replace and maintain existing fencing, the Atlantic reports.
The issue of wall maintenance cost is also a matter of ongoing political debate. According to 2017 GAO report, in 2009 the CBP estimated that the maintenance of Bush's SFA would be over $1 billion over the next 10 years. Trump, on the other hand, insists that "The wall will save hundreds of billions of dollars-many, many times what it's going to cost," but did not offer tangible proof of his claim.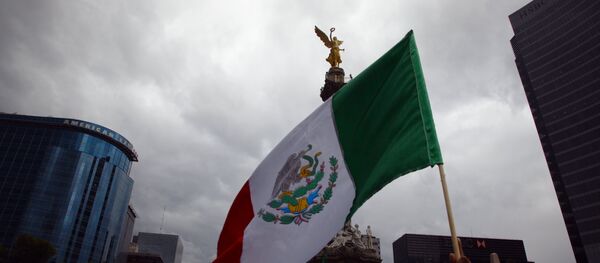 The border wall would "save thousands and thousands of lives, save taxpayers hundreds of billions of dollars by reducing crime, drug flow, welfare fraud and burdens on schools and hospitals," Trump asserted said Tuesday.
Aside from fighting with Congress for money, Trump will have to fight with owners of private property who own land near or on the border. Trump's budget blueprint last year requested funding for 20 additional Justice Department lawyers who would settle property conflicts; however, so far no lawsuits have been filed, the DOJ said, according to Defense One.
This latter issue puts Trump at odds with his own party, as taking private property for his wall would be an example of eminent domain, or expropriation — something that Trump defended as "necessary" for the country. Republicans, however, are fiercely opposed, viewing private property as untouchable, and who repeatedly seek to limit the government power of eminent domain, cited by The Atlantic. President Bush had to address this fight during his presidency as he erected portions of the SFA.
​It is going to take much more than the display of a handful of prototypes to complete construction of Trump's deeply desired wall. But, as Vox detailed, the prototype showing projects a message, that a 2000-mile border wall between Mexico and the US could become more than just a punchline.