"Today the Prime Minister called Polish Prime Minister Morawiecki to discuss the use in Salisbury of a military grade nerve agent developed by Russia… They looked forward to meeting and holding further discussions on this matter at this week's European Council," the UK government statement read.
According to the statement, May called the poisoning of Skripal "another example of an unacceptable pattern of aggressive Russian behavior," and Morawiecki expressed his full solidarity with the UK side.
"The Prime Minister thanked Prime Minister Morawiecki for his strong support and they agreed on the importance of a determined response from the European Union and the wider international community," the statement said.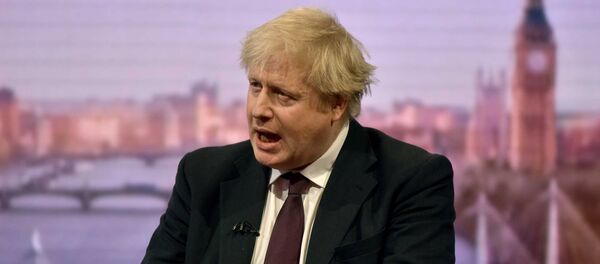 Skripal and his daughter Yulia were found unconscious earlier this month on a bench at a shopping center in Salisbury. Both of them remain in critical condition and are being treated for exposure to a chemical. UK prime minister said that it was "highly likely" that Russia was responsible for the incident and later went on to announce a package of anti-Russia measures, including the expulsion of Russian diplomats from the country, and the suspension of bilateral contacts between London and Moscow.
The Russian Foreign Ministry refuted all the allegations and requested the UK Foreign Office for a joint investigation into the case. On Saturday, Russia announced retaliatory measures against the United Kingdom, declaring 23 employees of the UK Embassy in Moscow personae non-gratae in response to London's move.