"National Security Advisor H.R. McMaster of the United States, National Security Office Director Chung Eui-yong of the Republic of Korea, and Secretary General of the National Security Secretariat Shotaro Yachi of Japan held a trilateral meeting on March 17 and 18 in San Francisco to discuss the permanent denuclearization of the Korean Peninsula and the planned inter-Korean summit and United States-Democratic People's Republic of Korea summit," the release said.
READ MORE: Russian Foreign Minister: Moscow Suggests to Settle DPRK's Issue Diplomatically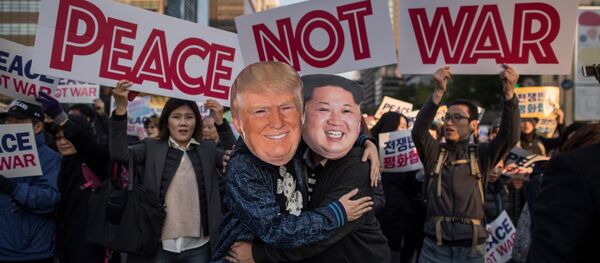 The three national security advisers agreed to continue their close coordination in the weeks ahead, the release said.
On March 5-6, a high-ranking South Korean delegation visited North Korea for talks with Kim Jong-un. South Korean diplomats later delivered a message from Kim Jong-un to Donald Trump, in which the former expressed his willingness to hold direct talks. Trump accepted the invitation to meet with Kim by the end of May.