"As many as 1,749 people voted. Everything went fine," Aisin said. Some people protested near the building of Consulate General for 3 hours, the diplomat noted.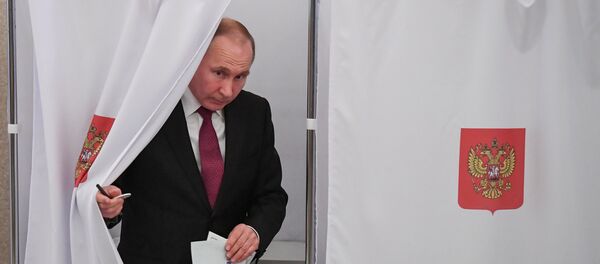 "They tried to prevent one person from coming in, they did not like that he had a meeting here, but then the police intervened, they put things in order, so everything is fine. Among other things, not only anti-Russian, but also pro-Russian activists stood there," he said.
The voting was held from 8 a.m. to 8 p.m. local time, as it was done in Russia.
Four polling stations operated in the United States on the election day, including in the embassy in Washington and Consulates General in New York, Houston and Seattle, as well as two stations outside the main polling stations — in Brooklyn and in Portland.