"The Czech Foreign Ministry has summoned Russian Ambassador Alexander Zmeevsky in the first half of the day tomorrow [Wednesday] to explain to us the false statement of the Russian side, which alleges that the chemical substance used in the attack in Salisbury in the UK may have originated in the Czech Republic," the ministry said in its Twitter blog.
READ MORE: Skripal Case: 'Fantastic Way to Distract British Public From Brexit' – Author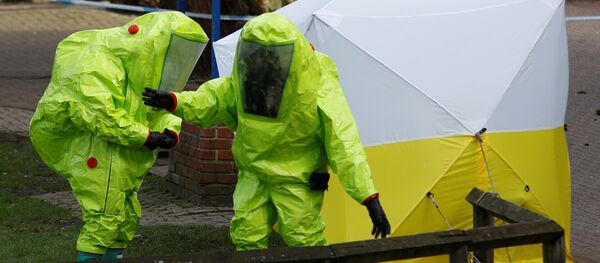 Russian Foreign Ministry spokeswoman Maria Zakharova, commenting on Skripal poisoning case, said that the substance in question could have been made in countries that have been actively developing nerve agents of this family or similar since the 1990s, including the UK, Slovakia, the Czech Republic, Sweden, and, possibly the United States.
Earlier in the day, Russian diplomats had to leave the UK as British Prime Minister Theresa May announced a batch of anti-Russia measures in the wake of the poisoning of the ex-Russian intelligence officer Sergei Skripal, the incident which was blamed on Moscow.