Appearing in a Malaysian court on Tuesday, the lawyer of Vietnamese national Doan Thi Huong, one of two women suspected of killing the North Korean leader's half-brother at Kuala Lumpur's airport on February 13, 2017, told the court that his client thought she was just part of a reality show and that she didn't realize she was handling a deadly poison.
Hisyam Teh, Huong's lawyer, screened a closed-circuit television recording from Hanoi's Noi Bai International Airport from February 2, 2017, showing the 28-year-old woman approaching Trinh Ngoc Linh, a Vietnamese government official, and putting her arms around his neck.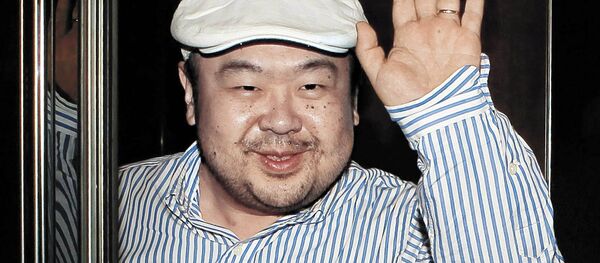 The lawyer also showed two more videos from 2016 showing Huong herself being pranked by Vietnamese filmmaker Nguyen Manh Quang.
Teh confirmed that Linh would be willing to travel to Malaysia to testify if required.
In a court statement made available to journalists, Huong said that she had been tricked into thinking she was acting for a prank show by one Mr. Ri Ji Hyon, one of four North Koreans who left Malaysia on the day of Kim's murder. "[Ri] is a liar. He used me to do video," she said.
Huong said that before the attack on Kim, she had been asked to approach men and put her hands on their faces, kiss them on the cheek, or apply what Ri told her was 'baby cream' on their faces. On February 13, Ri allegedly said that another woman (Indonesian national Siti Aisyah, the other woman charged with murder) would join her for a prank involving a fat bald man with a "black bag and jacket" fitting Kim's description. Huang told the court that she wasn't even aware that Kim had died until three days after the incident.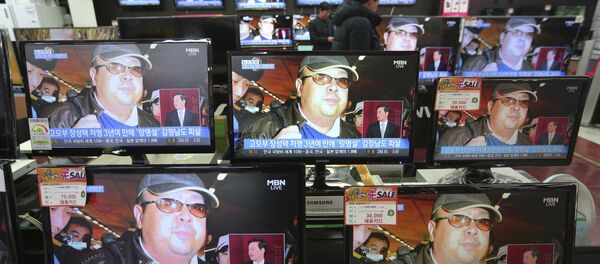 1 December 2017, 07:45 GMT
Pyongyang has repeatedly denied accusations of involvement in Kim's poisoning,
saying
that the claims were part of an aggressive campaign against North Korea and its nuclear program and that Seoul was the only party who would benefit from Kim Jong-nam's murder.
Deemed the "the most potent of all nerve agents" by the Center for Disease Control and Prevention, VX is classified as a weapon of mass destruction by the United Nations. The poison destroys the nervous system, causing paralysis and eventually death by suffocation.