During the primetime program "Pust govoryat" ("Let people talk") on First channel, the major Russian federal television channel, Valter Litvinenko, father to Alexander, who was fatally poisoned in London 12 years ago, came up to Andrey Lugovoy, embraced him and went on to detail how he watched his son die.
Litvinenko's father is certain that his son was poisoned by biochemist Alexander Goldfarb, who was part of the inner circle of Russian tycoon Boris Berezovsky, who was found dead in London in 2013. According to Valter Litvinenko, in 2000 Goldfarb helped the fugitive Russian spy Litvinenko to make his way from Turkey to Great Britain, where he was granted political asylum.
He represented Litvinenko's interests during the final weeks of his life and upon his death, he read out his deathbed letter to the media. Valter Litvinenko said that Akhmed Zakaev, who was in London at that time, called Goldfarb a CIA agent.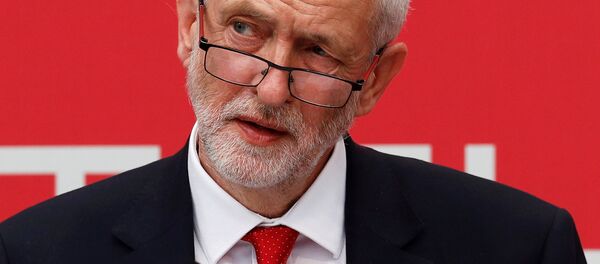 According to Valter Litvinenko, his son had been poisoned several times even while he was in hospital. Anyone could enter the hospital, added Litvinenko's father, noting that at first, his son had been diagnosed with food poisoning, then – thallium exposure, and subsequently there emerged reports on the use of polonium 210.
"I am sure that no one in the world, neither CNN, nor BBC would ask the First channel for the permission to show Litvinenko's father's interview. We were lost for words, all of us, including Dmitry Borisov [the anchorman]. He didn't expect to hear that kind of confession," said journalist Andrei Karaulov, who also partook in the program.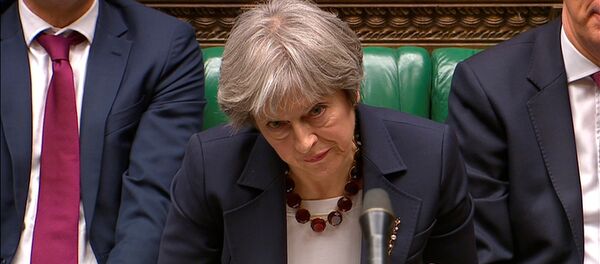 Valter Litvinenko also noted that he had never been admitted to the files on his son's death, he said he had been denied access to the autopsy act. 
"It's now clear why all the documents on the Litvinenko case are highly classified in London for the next 100 years. It was, by the way, carried out by Theresa May. And nobody asked her why on earth she had to classify something that had been on everyone's lips," the journalist indignantly remarked. He thinks that had Valter Litvinenko confessed earlier, the Skripals wouldn't have been poisoned.
Litvinenko was poisoned in early November 2006 and died later that month.  Three weeks earlier, he reportedly had tea with his ex-colleagues Dmitry Kovtun and Andrei Lugovoy in downtown London.
READ MORE: Russian Diplomats Expelled Over Skripal Case Leave Embassy in London
Shortly after his death, UK authorities claimed that Litvinenko had been poisoned by his former coworkers, who made use of the radioactive isotope polonium-210 for this purpose. A public inquiry into Litvinenko's death was launched by the UK government in July 2014.
Lugovoy earlier said that he passed a polygraph test conducted by British experts, which proved he was innocent.
The Russian Foreign Ministry slammed the UK inquiry as politicized, saying it was not transparent enough. Russia believed it would negatively affect Moscow-London ties.