Roughly eight hours later, however, former CIA Director John Brennan stepped into the Twittersphere and dished out a lesson in shade, telling Trump that the president will take his "rightful place as a disgraced demagogue in the dustbin of history" once the truth is revealed by one of the many probes into alleged Russian collusion with Trump's campaign.
​Joe Lauria, political commentator and author of the book, "How I Lost, By Hillary Clinton," and Dan Kovalik, a human rights and labour lawyer who is the author of the soon-to-be-released book "The Plot to Attack Iran," spoke with Radio Sputnik's Loud & Clear to discuss the new cutthroat era that the investigation has ushered in.
Show hosts Brian Becker and John Kiriakou asked Lauria whether he believed Trump would fire special counsel Robert Mueller, who is leading the US Justice Department's Russiagate probe, as is increasingly speculated.
Trump's more likely to launch an investigation into the FBI, he said.
"Well, I think the best way for [Trump] to go is to get a second prosecutor… firing Mueller would be very difficult. But I think it shows us that Mueller is getting close to what really worries Trump, which isn't the Russian government, hacking or anybody, but rather financial crimes that predated his announcement to run for president," the political commentator suggested. "I don't know this, but this is the speculation. Now that Mueller has subpoenaed records from Trump's company for the first time… [this] indicates that it's getting really tight around Trump… that it is only about financial [crimes], not about collusion with Russia to throw an election."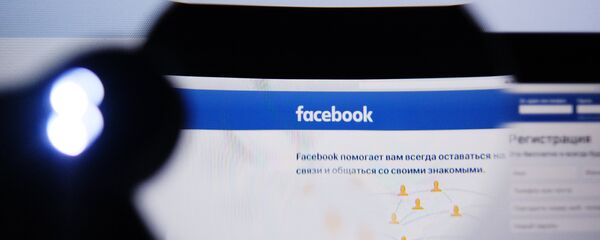 On the other hand, Kovalik said, it's still not clear where Mueller's investigation is going.
"The world is moving closer and closer to some sort of confrontation between Russia and the West, much to my chagrin and to the chagrin of others who want peace," he told Becker. "It's anyone's guess [where the Mueller investigation] is going. I think there's little to no evidence of collusion between the Trump campaign and Russians, but by the end of the investigation people are going to forget why it was started to begin with."
And while Trump continues to shock the world by airing political dirty laundry, the growing use of social media by Trump and other officials, including Brennan, is only revealing an atmosphere that has already existed in Washington for some time, Lauria pointed out.
"People in Washington have been calling each others names I can't even say on the air now for years," Lauria stated, before telling Kiriakou that "even if Trump were impeached, I don't think it would let up the pressure on Russia."
"Russiagate has fit into a preexisting strategy… to get rid of [Russian President] Vladimir Putin… that is what I think Russiagate is about," Lauria said.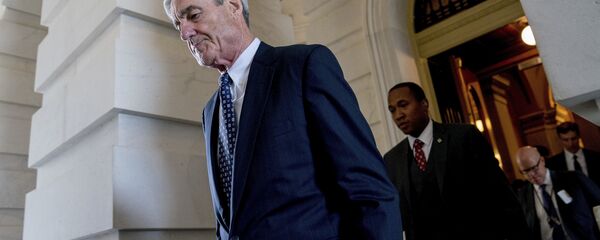 "I think it's dangerous… things will not get better with Russia even if [Trump] is impeached," he added.
But social media isn't all to blame, according to Kovalik.
"I don't think it's just social media, I think we also have to talk about the mainstream media… I've never seen and witnessed the mainstream media so unanimous in their… lack of respect for the president of the United States," Kovalik said. "[Trump] is viewed as illegitimate by many people in the government and by many people in the press."
"It's not just that he is considered a bad president, he is illegitimate — [but] why is he illegitimate? Again, the Russiagate scandal is supposed to be the reason… but I think that that's just an excuse. He's illegitimate because he came to be elected through a very unorthodox way, without the need of any party," he continued.
"He's clownish and buffoonish and I think there's an embarrassment about him, like, 'how could this have happened,' so we have to manufacture some fairytale reason he got there and again, the Russia thing is what they've seized upon… but I've never seen such a lack of respect for the office of presidency as there is right now with Trump."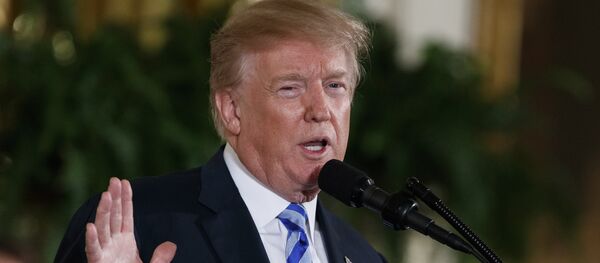 At the end of the day, however, Kovalik told Becker that nothing is really being done in Washington, as politicians are more interested in launching their own investigations.
"The investigations that are going on in Washington, with investigators themselves being investigated, you get the impression nothing is being done but investigations. The legislature does not legislate much anymore, all they do is convoke hearings to investigate," he said. "All of this bespeaks to me a real decline in the American democratic systems."
"We're in… a grave crisis. Unwilling to look at that, we blame the Russians — and not just blame them, we also mock them."