The prime minister's spokesman confirmed Tuesday that the government was in the process of enacting the measures announced against Moscow in response to the Skripal poisoning, adding that London was also considering 'other measures' which Theresa May was ready to deploy "at any time."
Speaking to reporters following May's meeting with the UK's National Security Council, the spokesman also noted that actions had been taken at the border to better monitor and track security threats.
"Action has also been taken at the UK's border to enhance our efforts to monitor and track the intentions of those travelling to the UK who could be engaged in activity that threatens the security of the UK and of our allies," the spokesman said. "This includes strict checks by border officials on private flights," he added.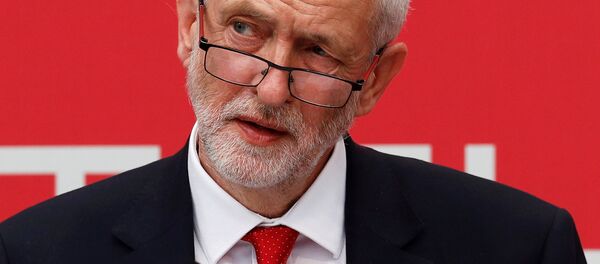 The spokesman also said that the Organization for the Prohibition of Chemical Weapons was continuing its work taking samples of the poison believed to have been used against Skripal and his daughter Yulia.
Twenty-three Russian diplomats and their families left the UK on Tuesday after being expelled from the country in the aftermath of the Skripal poisoning. Moscow has reciprocated London's move, moving to expel 23 British diplomats and close the British Council in Moscow. The British diplomats are expected to leave Russia this week.
On March 14, May unveiled a series of measures against Russia, including the suspension of highl-level bilateral contacts, the freezing of Russian state assets in cases where evidence is fond that they can be used to threaten British lives or property, and a Royal and ministerial boycott of the 2018 FIFA World Cup. The prime minister also said that London would be prepared to introduce additional measures pending a Russian response.
On March 4, former Russian military intelligence officer Sergei Skripal and his daughter were found unconscious outside a shopping center in the city of Salisbury. Suspected of being exposed to a deadly nerve agent, the pair were sent to hospital, where they remain in critical condition.
Russia has denied any involvement in the Skripal case, and asked the UK Foreign Office to allow for a joint investigation. London refused to provide Moscow with a sample of the poisonous substance used.