On Monday, the 28 EU foreign ministers met in Brussels to discuss a number of key international issues, as well as the poisoning of Sergei Skripal in Salisbury. Following the meeting, the EU Foreign Affairs Council issued a statement saying that it "takes extremely seriously" the United Kingdom's position on Russia's involvement in the poisoning incident.
"The German foreign minister was the first to speak against sanctions, then the French minister said the same, 'provide evidence, concrete evidence, and we will support when we see it.' Greek Foreign Minister Nikos Kotzias also said that it is necessary to offer relevant proof before accusing Russia. How can we impose sanctions without any data whatsoever?" the source said.
The source also said that Germany and France, not Greece, as some media outlets claimed, were the first to speak.
As the standard procedure requires, if a country wants others to vote and support sanctions, it should provide evidence, the ministers said, as cited by the source.
READ MORE: German Lawmakers Insist Syria Can Take Refugees Back
The sanctions proposal originally put forward by the UK was "absolutely radical," and the second project was also accusatory and drastic, with only the final text being milder, the source said.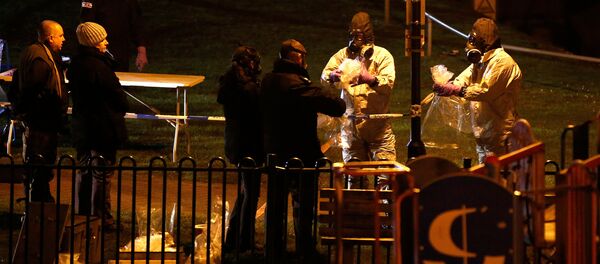 Skripal and his daughter have been in hospital in a critical condition since March 4, being treated for exposure to what the UK experts say was an A234 nerve agent. The UK side claimed it was a Novichok-type nerve agent, which was developed in the Soviet Union.
UK Prime Minister Theresa May has accused Russia of orchestrating an attack on the former intelligence officer and expelled 23 Russian diplomats as a punitive measure. The Russian side has strongly rejected the accusations and suggested helping in the investigation. However, Moscow's request for samples of the chemical substance used to poison Skripal was denied.
The Russian side also expelled UK diplomats in response and ordered the British Council to stop its activities in Russia.