Khavari, who came to Germany as a refugee without any documents in 2015, was sentenced to life imprisonment after he admitted to murdering a 19-year-old girl in 2016, as well as lying about his real age in order to mitigate possible punishment. The court also ruled that because of the seriousness of the committed crime, he is unlikely to be eligible for parole even after 15 years, though life imprisonment in Germany stipulates such possibility after 15 years of incarceration.
READ MORE: Syrian Refugee Arrested in Germany After He Confesses on Air to Killing Wife
According to investigators, in October 2016 Khavari, who claimed to be a 17-year-old refugee from Afghanistan, pushed Maria Ladenburger from her bicycle as she was returning home from a party late at night. Then he raped her and left her unconscious on the bank of a river; she subsequently slipped into the water and drowned.
"When he left her at the river bank, he knew that she was still alive and that she would drown," Judge Kathrin Schenk said, noting that according to a medical examination, the death of the girl in the water lasted for at least an hour.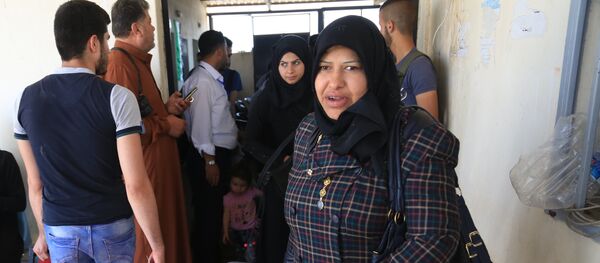 Khavari was detained seven weeks after the murder — his dyed blonde hair, found at the scene of the crime, put the police on his trail. Investigators later discovered the Afghan man with colored hair on a surveillance camera in one of the city's trams.
The detainee claimed to be 17 years old at the time of the crime. However, experts concluded that the accused was at least 21 years old and thus punishment could not be mitigated due to age. Later, Khavari confessed to have murdered Maria Ladenburger but stated that he was drunk and in a state of temporary insanity.
READ MORE: Less Benefits, More Check-Ups: Germany's CSU Demands Tougher Stance on Refugees
During the investigation it emerged that several years ago, Hussein Khavari had already been sentenced to ten years in prison in Greece after he raped a young woman, who managed to survive, despite being severely injured. In September 2017, media also reported that Khavari told his cellmate in a pre-trial detention center that when he was 14, he raped a 12-year-old girl in Afghanistan.