The skeleton, known as "Ata," was in fact that of a human female child with very serious genetic anomalies and mutations, a new, comprehensive study published in Genome Research has revealed.
Preserved in the dry conditions of the Atacama Desert, the skeleton has a highly deformed, elongated head and facial features, and is missing two pairs of ribs. A 2013 study by Stanford University School of Medicine microbiologist Garry Nolan postulated that Ata was a human being and that she lived to be between six and eight years old, a puzzling conclusion, given its diminutive stature. Noland's research was challenged by other scientists, who said that the skeleton was an aborted fetus; those researchers, in turn, could not account for Ata's advanced skeletal aging.
Noland an a team of scientists subsequently decided to conduct further studies, performing a detailed physical and genetic analysis of the skeleton, extracting DNA from the specimen's bone marrow and using x-ray technology and computed tomography to discover its true nature.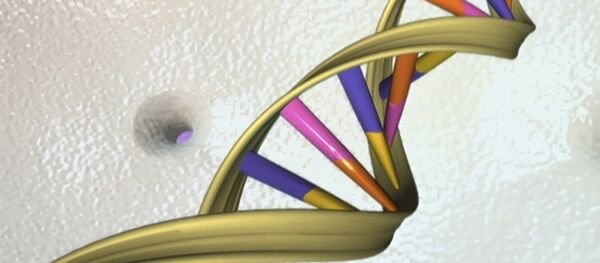 Their work led them to conclude that Ata was a girl of Chilean origin who suffered from mutations of an unprecedented seven of its genes at once, which is what caused the highly unusual physical features.
The study concluded that Ata was likely stillborn, or died immediately after birth, and that her bone composition, which exhibited the bone structure of a six-year old, was caused by a rare bone-aging disorder. Ata's remains are likely no more than 40 years old, according to the scientists.
Ultimately, the scientists say that the case of Ata may help in diagnosing genetic disorders, with the specimen confirming the need to be on the lookout for disorders caused by multiple genetic mutations at once, rather than chalking down problems to any one cause.
Having worked out the mysteries of her origin, the scientists believe Ata should be returned home to Chile and given a proper burial.