"First of all, we need to solve all sorts of problems that are so obvious within the eurozone… Our economies are not yet ready. We have not reached this point yet," Morawiecki said at a conference in Brussels.
He added that the structure of the Polish economy differed from the structure "prevailing in Western Europe."
READ MORE: EU Parliament Backs Launching Checks on Whether Poland Violates EU Values
In 2017, Morawiecki, who served as Poland's minister of economic development at that time, said that Poland may consider adopting the euro as its currency only in 10-20 years when the country is as developed as eurozone countries in terms of micro- and macroeconomy.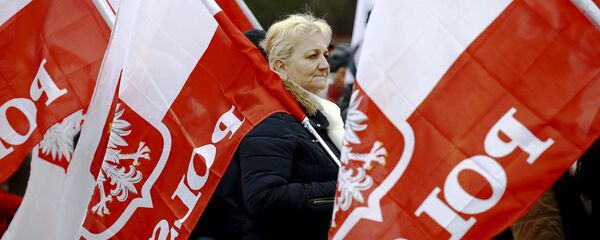 17 January 2018, 16:38 GMT
Poland that has become a member-state of the European Union in 2004, however, it does not have a euro as its currency.
Moreover, the Warsaw-Brussels ties have been marred recently with the European Union criticizing Poland over its ongoing judicial reform, which may pose a threat to the separation of powers in the country. In December, the European Commission proposed to the Council of the European Union to trigger Article 7(1) of the Treaty on European Union over a risk of Poland's breach of the rule of law. Triggering the article will mean launching procedures that could result in Poland losing EU voting rights. The Commission's commitment to act was reaffirmed by its First Vice-President Frans Timmermans on February 27.