"The Russian diplomats will not be expelled from Austria," Kurz said upon arrival at the EU summit in Brussels.
The Austrian chancellor added that the bloc members expressed their solidarity with the United Kingdom over the Skripal and condemned the incident.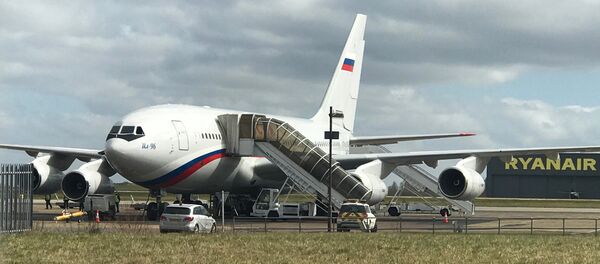 A source told Sputnik earlier in the day that a number of European countries were considering expelling Russian diplomats or recalling their ambassadors from Moscow.
Following the report, Russian Deputy Foreign Minister Alexander Grushko told Austrian ambassador to Russia Johannes Aigner that the European Union's conclusions on the Salisbury incident were groundless and unacceptable.
"The Russian side pointed out that EU conclusions on the Salisbury incident were unacceptable and groundless," the statement read.
Skripal and his daughter have been in hospital in a critical condition since March 4 and are being treated for exposure to what the UK experts believe to be the A234 nerve agent. The UK side claimed that this substance was related to the Novichok class nerve agents developed in the Soviet Union.
READ MORE: UK Diplomats Leaving Embassy in Russia Amid Skripal Case
Following the incident, UK Prime Minister Theresa May accused Russia of orchestrating the attack on the former intelligence officer and expelled 23 Russian diplomats as a punitive measure.
Russia has strongly rejected the accusations and offered assistance in the investigation. However, Moscow's request for samples of the chemical substance used to poison Skripal was denied. Moscow has also expelled UK diplomats and ordered the British Council to stop its activities in Russia in response to the UK expulsion of Russian diplomats.