Exactly five years ago, fugitive Russian oligarch Boris Berezovsky was found hanged in his ex-wife Galina's house in Ascot, Great Britain. Although it is widely believed that the tycoon committed suicide, a British coroner recorded an open verdict in March 2014, saying he could not be absolutely sure that Berezovsky killed himself.
Berezovsky's apparent suicide became yet another case in a chain of "inexplicable" deaths on British soil that the country's authorities are not rushing to re-investigate, keeping them top secret.
"You keep everything classified, we [Russia] still do not have access to these materials," Russian Ambassador to the UK Alexander Yakovenko said, addressing a press-conference, March 22, in London. "My question is why does it happen? Apparently, someone is trying to hide some data not only from us but also from the British public."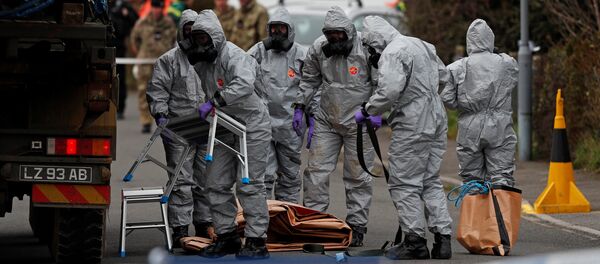 Referring to deaths of ex-intelligence agent Alexander Litvinenko, businessman Alexander Perepelichny and
ex-deputy director of Aeroflot Nikolay Glushkov
, Yakovenko emphasized that all inquiries in these cases were classified, while Moscow's questions pertaining to the investigations still remain unanswered.
"In this country [the UK], the people who were linked to secret services — and we know that Litvinenko worked for the British intelligence services, Berezovsky also cooperated with secret services, I do not know whether Perepelichny was an agent, and we still have to understand the situation around Glushkov — they all died, and investigations, information, and documents [related to the cases] remain classified," the Russian ambassador stressed.
On March 23, 2013 Berezovsky, 67, was found dead on the floor of a locked bathroom with a piece of his black scarf around his neck.
It was reported that the tycoon suffered from depression after being defeated in a court battle over the Sibneft oil group by Russian billionaire Roman Abramovich in 2012. Besides losing the multi-billion dollar claim, the fugitive oligarch had to pay Abramovich's legal costs, which amounted to 35 million pounds ($49,452,900).
Members of the State Duma
© Sputnik / Vladimir Fedorenko
/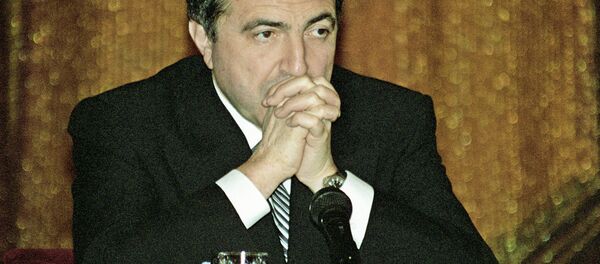 Berezovsky's bodyguard Avi Navama, an Israeli former special forces soldier, recalled that following the resounding defeat, his boss was completely broken and called himself "the poorest man in the world."
A post mortem examination of the body indicated that Berezovsky's death was consistent with hanging, while no signs of violent struggle were found.
However, in 2014, German forensic scientist Professor Bern Brinkmann, who was hired by members of the tycoon's family, concluded that Boris Berezovsky had been strangled to death after carrying out thorough examination of the autopsy data.
Having assessed conflicting evidence on the oligarch's death, UK Coroner Peter Bedford stated on March 28, 2014 that it was "unclear" how Berezovsky died.
"I am not saying that he took his own life, I'm not saying he was unlawfully killed, the burden of proof sets such a high standard that it is impossible for me to say. The evidence I have before me does not fully disclose the means by which Mr. Berezovsky's death arose," Bedford said, as quoted by The Telegraph.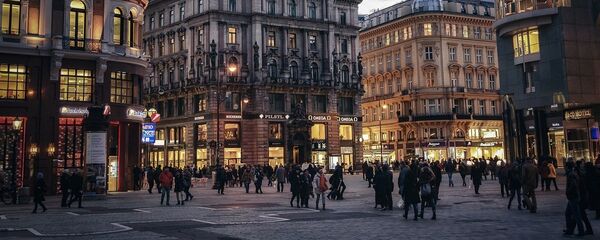 Meanwhile, in March 2013 Kremlin spokesperson Dmitry Peskov revealed that two months before his death, the oligarch sent a letter to Russian President Vladimir Putin in which Berezovsky asked for forgiveness for his gross mistakes and sought Putin's permission to return to Russia.
However, some Western mainstream media outlets jumped at the opportunity to point the finger of blame at Russia, claiming that the Kremlin had initiated the murder of the magnate, who was known for his support for anti-Russia's forces in the post-Soviet space in the early 2000s.
Berezovsky's projects were funded through the International Foundation for Civil Liberties, which he founded in 2000 in New York City. However, after his 2012 defeat in British court, the oligarch halted all his "humanitarian" initiatives.
Speaking to Sputnik, the tycoon's lawyer Anatoly Borovikov denied the claim that Moscow could have had a hand in Berezovsky's death. Although Borovikov doubts that his former client was killed, he pointed out that nothing indicated that the magnate would commit suicide.
"When Boris Abramovich [Berezovsky] talked to me, he did not seem to be in a suicidal mood. It was impossible to imagine that he would take his own life," the lawyer recalled.
Berezovsky had been living in Great Britain since 2000 in a self-imposed exile due to charges of fraud, and abuse of office against him in Russia. It is believed that he left his estate more than 300 million pounds ($424,491,000) in debt when he died.