"If, for some reason, the British called their chemical agent A-234 'Novichok' — it is a question for them and for those Russian citizens who have lived in the West in recent years and decades," Ryabkov pointed out.
Ryabkov said that Russia had never had such a weapon and it had never been put in service in Russia. 
"For this reason it is absent from the list substances that are declared under the Chemical Weapons Convention: simply because it was not in service, not with us. Such developments, which could be considered the creation of a poisonous substance under the code-name "Novichok", did not exist and does not exist," the deputy minister stressed.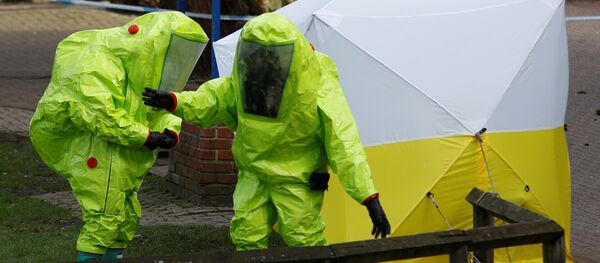 On March 4, Skripal and his daughter were found unconscious on a bench at a shopping center in the English city of Salisbury and are currently at a hospital being treated for exposure to a nerve agent. UK Prime Minister Theresa May has accused Russia of orchestrating the poisoning attack and expelled 23 Russian diplomats as a punitive measure. On Thursday, the European Union recalled its Ambassador to Russia Markus Ederer for consultations.
Russia has strongly rejected the accusations and offered to assist in the investigation. However, Moscow's request for samples of the chemical substance used to poison Skripal was denied. Russia has also expelled UK diplomats and ordered the British Council to stop its activities in the country in response to the UK move.