"No," the source said, asked whether the Russian side was considering recalling its ambassador from the United Kingdom.
On Thursday, the European Council sided with London in claiming that Moscow was "highly likely" behind the recent poisoning of former Russian spy Sergei Skripal in Salisbury. The EU leaders agreed to recall EU Ambassador to Russia Markus Ederer for consultations.
Several EU countries, including Estonia, Latvia, Ireland and the Czech Republic said they were considering the expulsion of Russian diplomats over the incident.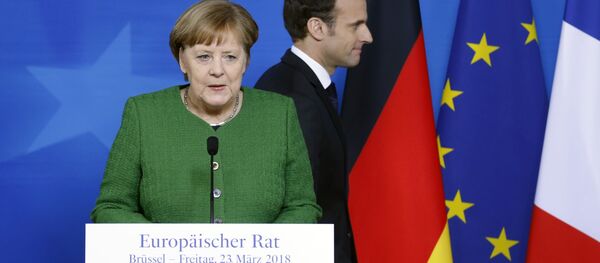 The day before, the Russian Foreign Ministry organized a briefing for foreign ambassadors accredited in Russia to inform them of Russia's official position on the Skripal case.
During the briefing senior officials of the Russian Foreign Ministry, Defense Ministry and Industry and Trade Ministry dismissed unfounded allegations against Moscow and stressed that all chemical weapons stockpiles in Russia were completely destroyed in September 2017, which had been then confirmed by the Organisation for the Prohibition of Chemical Weapons (OPCW).
READ MORE: Kremlin Denies Reports, Skripal Asked Putin For Permission to Return to Russia
Skripal, a former Russian spy, who worked for the UK intelligence, has been hospitalized in a critical condition together with his daughter Yulia on March 4. They are currently being treated for exposure to what the UK experts believe to be the A234 nerve agent.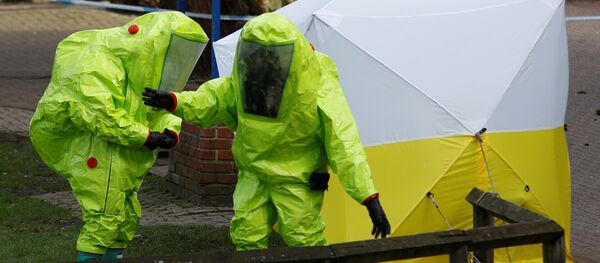 London claimed that the substance was related to the Novichok-class nerve agents developed in the Soviet Union, and UK Prime Minister Theresa May accused Moscow of orchestrating the attack and expelled 23 Russian diplomats as a punitive measure.
The Russian side has strongly rejected the accusations and offered assistance in the investigation. However, Moscow's request for samples of the chemical substance used to poison Skripal was denied. Moscow also expelled UK diplomats and ordered the British Council to stop its activities in Russia in response to the UK move.