In strict accordance with its initial plan, China launched yuan-denominated oil futures on the Shanghai International Energy Exchange on March 26, thus challenging the dominance of the Brent and West Texas Intermediate (WTI) benchmarks.
Ren Wei of South China Morning Post highlighted that China's recent move became possible due to the fact that the country had emerged as the largest oil importer in 2017, surpassing the United States.
According to the US Energy Information Administration (EIA), in 2017 China imported 8.4 million barrels of crude per day, while the US imported 7.9 million barrels.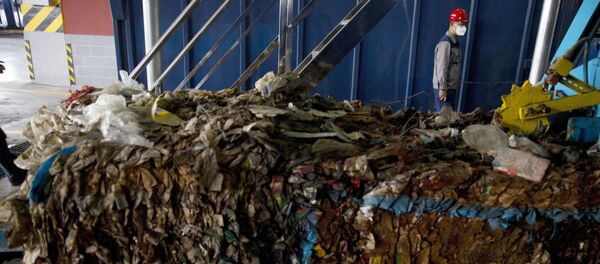 The journalist explained that Beijing is interested in kicking off its own benchmark, given China's growing dependence on crude. The move will provide the country with new pricing powers, boost its national energy security and help promote the Chinese currency globally.
Wei cited Shao Yu, chief economist at the Chinese securities company Orient Securities, who stressed that "the contracts, denominated in yuan, can technically help China gain pricing power and internationalize the yuan, if a mature market with strong trading activities by global investors is set up."
Chinese online newspaper Global Times specified that the Shanghai yuan-denominated crude futures were traded Monday "at 429.9 yuan ($68.30) a barrel for September by the end of the trading day at 3 pm (GMT+8), slightly down from 440 yuan at the start of trading, but still above the preset reference point of 416 yuan by 3.34 percent."
The media outlet added that for their part, Brent and WTI September contracts were traded at $69.78 and $65.78 a barrel, respectively.
Citing Li Qiang, director of the research center under the Xinhu Futures, the media outlet suggested that the launch of China's own oil futures could be seen as Beijing's attempt to open the country's commodity market to foreign investors. On the other hand, the scholar predicted that once China's futures market becomes "more mature and transparent," the Shanghai oil futures contract will emerge as a full-fledged benchmark for global oil transactions.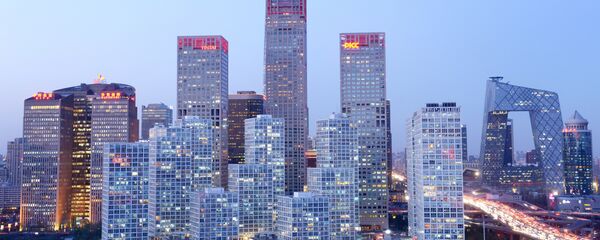 Meanwhile, Bloomberg
pointed out
that Anglo-Swiss Glencore Plc and Swiss-based Trafigura Group commodity trading companies executed crude deals on the Shanghai International Energy Exchange platform along with other foreign companies, indicating their interest in China's oil futures.
According to Wei, this activity is especially important amid the US-Chinese row over the Trump administration's new high tariffs on Chinese imports, which is largely seen as nothing short of a trade war between Beijing and Washington.
Having announced additional tariffs on aluminum and steel imports, US President Donald Trump imposed $60 billion in extra tariffs on Beijing over allegations of intellectual theft.
In response, the Chinese leadership warned that a new trade war could deal a heavy blow to both countries.
"A trade war serves the interests of none. It will only lead to serious consequences and negative impact," Chinese Vice Premier Han Zheng emphasized while addressing the China Development Forum in Beijing.
Earlier, China's Commerce Ministry revealed a potential retaliatory measure which envisages imposing additional taxes on $3 billion worth of US goods, including pork, wine and aluminum scrap.
What is worse, however, as Nobel Prize-winner Robert Shiller noted in his latest interview with CNBC, is that the US-China's tit-for-tat measures will eventually undermine the global market, leading to a new economic crisis.