Traveling to Syria in the early days of the civil war, Schrier was captured by al-Nusra Front, al-Qaeda's franchise in Syria, in late 2012, and spent 210 days in captivity before escaping. During his captivity, his identity, social security number, and bank account information were stolen and used by the terrorists to make purchases of everything from computers and tablets to car parts, sunglasses and cologne.
In an exclusive interview with Fox News' host Martha MacCallum, Schrier laid out how, instead of helping him, the FBI focused on details of possible new al-Qaeda terror plots gleaned from the purchases made using his accounts. According to the ex-detainee, the intelligence agency stonewalled inquiries from his concerned parents, insisting for almost the entire duration of his captivity that he was the one who made them.
Schrier's problems didn't end there, he said. After escaping, returning to the US and beginning the process of trying to rebuild his life, he was unable to obtain credit cards, open new bank accounts or get a lease for an apartment. The FBI offered little assistance, with Schrier's case manager even suggesting that he temporarily live in a New York City homeless shelter.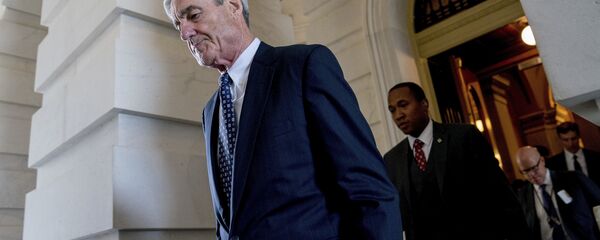 The Schrier case was formally the responsibility of then-FBI director Robert Mueller, now serving as special counsel to the Department of Justice investigation into alleged Russian meddling in the 2016 election. In September 2013, the case was handed over to James Comey after he took Mueller's job as head of the FBI. 
But according to Schrier, neither FBI head seemed to show much concern over his predicament, and this is something that deserves public scrutiny. "Not every FBI agent is bad. Some are very good people," he said. "But the ones that are bad need to be weeded out. And the ones who let them be bad, and who turn their head, need to be exposed," he added.
Frustrated by the FBI's indifference to his situation, Schrier stressed that he has "all the evidence," and has "made one attempt after another to have this investigated so that the people responsible can be held accountable…[Yet] nobody will return my calls, nobody will investigate this, despite all the evidence."
Insisting that he had given the FBI and the CIA "more information than probably 50 informants could've given 'em," Schrier noted that he deserved a new social security number, decent healthcare, and respect. "I gave them more than anyone in my situation has ever given them. I can say that definitively. And what I got in return was lies, betrayal, nothing," he concluded.
The CIA had no comment on Schrier's case. The FBI told Fox News that its investigation remains open, and that it could not discuss "investigative details surrounding this case."