This protest was markedly different, as it not only attracted Jews of all ages and class but also many not of that religion who are simply fed up to the back teeth of Corbyn and his Hard-Left activists' double standards on racism.
The spark that ignited this fire of protest was of course the deeply offensive and anti-Semitic mural that Corbyn seemed to endorse over 6 years ago.
On Sunday the most he would say via his social media and his spokes people (why was he so afraid of appearing on the TV political shows I wonder!) was that he expressed regret. Regret?!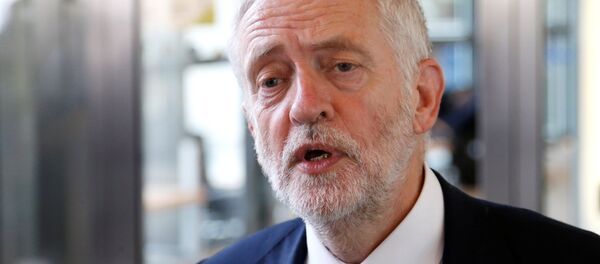 This foul mural was reminiscent of the crudest and blatant form of Nazi anti-Semitism.
By the time he got wind, late on Sunday night, that the Chief Rabbi and many high profile Jewish Organisations were planning to protest on Monday outside the Mother or all Parliaments he at last said, "Sorry" albeit in a half-hearted manner.
Like many on the hard left he seems to have a problem separating out the actions of Israel and the Jewish faith. They are so keen to show their solidarity with Palestinians and constantly like to shout out their "sixth form" support of terrorist groups like Hamas and Hezbollah. Witness the way London's Labour Mayor, Sadiq Kahn allowed the terrorist flag to be paraded through our capital on Al Duds day whilst simultaneously saying he wanted to ban President Trump form visiting the Capital?!
I cannot stand the blatant hypocrisy of Corbyn and his Lefty supporters. Just imagine if this mural depicted another religious or ethnic minority in such a blatant racist way. Imagine the outcry if it was aimed at the Muslim Community? Corbyn would be on every news channel denouncing it and simultaneously making sure he kept  the Muslim vote firmly in the pocket of Labour in our former industrial Northern Towns.
At this point let me please state that I am not Jewish and also state my opinion that I have no time for any religion but I do believe in fair play and equal treatment of all.
I am a supporter of Israel and I would remind Jeremy Corbyn and his hard-line mates that Israel is the only true democracy in the Middle East. This contrasts starkly of course with the people he supports whose avowed intent is to drive Israel in to the sea. That does not of course mean I support every action that Israel takes when it attacked but I do believe that they have an absolute right and duty to protect their citizens.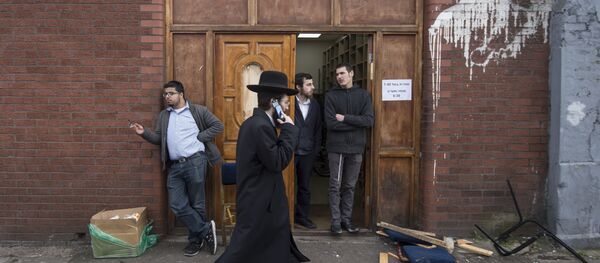 1 February 2018, 13:56 GMT
The stench of anti-Semitism in Corbyn's Labour party can now be smelt right across the Country and not just in Westminster and this isn't the first and I doubt that it will be the last time anti-Semitism has or will raise it's ugly ahead on the Labour benches.
You will of course recall Naz Shah, the Muslim MP for Bradford West, who used Facebook to call for the Israel's population to be "transported" out of the Middle East to the USA. She then expanded on her Nazi theme and language with a series of other posts.
When these comments were later put into the public arena she was eventually suspended from the party but was reinstated just three months later!
In a BBC interview in July 2016 she blamed her comments on her "ignorance" going on to say, "I wasn't anti-Semitic, what I put out was anti-Semitic."
Throughout this scandal she was supported this by former London Mayor, Ken Livingstone who was also booted out of the party…. eventually for his repeated comments about Jews and Israel.
READ MORE: Sweden Perturbed by Surge of Islamic Anti-Semitism
How did Corbyn react to all this? He got Shami Chakrabarti to investigate the Party, she effectively gave them a relatively clean bill of health and she got a Labour Peerage.
Now faced with protests by the Jewish community and many of his own more moderate MPs Corbyn apologises but still doesn't get it does he?
He seems to be arguing that left wing Jew hatred is harder to spot then far right anti-Semitism?! What absolute poppycock but why should we be surprised as it appears that in today's UK far left aggression as expressed by militant fascist left organisations like Antifa is increasingly acceptable.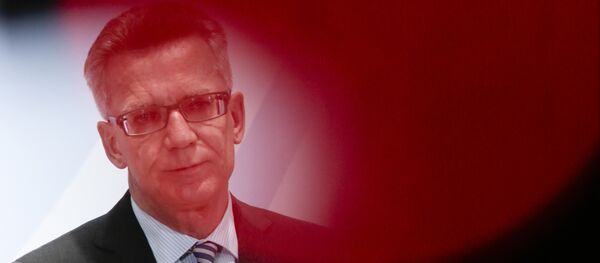 18 December 2017, 16:44 GMT
It's ironic that today, senior Labour politicians including Harriet Harman are calling for the abolition of so called safe spaces in Universities whilst at the same time Labour are engulfed by this anti-Semitic row which some say could destroy the party.
Dame Margaret Hodge is quoted as saying that Corbyn had "allowed himself to become the poster boy of anti-Semites everywhere" meanwhile veteran Labour MP, John Mann, said that the behaviour of some in the party made it "look rotten to the core".
Corbyn wants a meeting with Jewish leaders and is admitting that the party under his leadership has been slow to act in the past and accepted that antisemitism in Labour has "too often been dismissed as simply a matter of a few bad apples". Of course, words are fine just as are reports by people like Shami Chakrabarti but as Stephen Pollard the Editor of the `Jewish Chronicle says, "The words are fine, although belied by his entire political career."
If Corbyn has serious ambitions to lead the UK he needs to weed out the Jew haters in Labour immediately and treat them with the same aggression and vilification as he does to so called Islamaphobes.
He also needs to not only recognise the State of Israel but also acknowledge that it is our friend and the only true democracy in that region without any equivocation. Then the stench that presently engulfs him and the party might start to dissipate, I am not holding my breath but I am holding my nose!
The views and opinions expressed in this article are solely those of the author and do not necessarily reflect those of Sputnik.