In a tweet, Netanyahu said that he was released and would be taking some time to rest.
"Thank you all for your concern! I'm on my way home, I'm sure a bit of rest and hot soup will make things right. Good night," he tweeted.
​According to an official statement from Israeli authorities, he was diagnosed with a mild upper respiratory tract viral infection.
Y Net News reported that Netanyahu was initially taken to the hospital after symptoms from a previous illness had worsened. The politician's doctor had previously ordered the 68-year-old to take a period of rest in order to allow his health to improve, however, he hadn't followed his doctor's orders.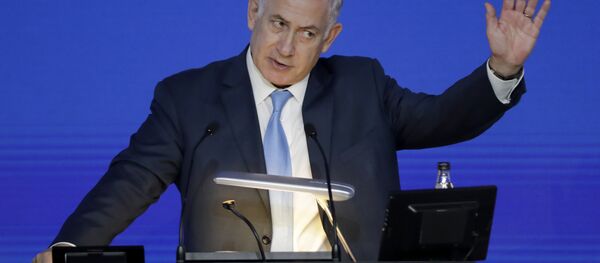 Netanyahu had previously canceled several events after he suffered a throat infection roughly two weeks back.
Officials have urged that Netanyahu is simply undergoing exams and that there is no danger to his life.
The official's hospitalization comes days after Israeli police interrogated Netanyahu and his wife, Sara, over corruption charges. As Sputnik previously reported, Netanyahu's legal troubles are linked to three ongoing corruption cases stemming from his days as the communications minister from 2014 to 2017 as well as his time as prime minister.