A group of 52 women reporters have appeared in a video titled "Let her work" (#DeixaElaTrabalhar) in which they are shown being groped or kissed during on-air programs. They also complained about being sent abusive online messages and even rape threats.
The video was first shown during a football match to  a 79,000-strong audience at Rio de Janeiro's Maracana stadium on Sunday and has shortly gone viral on social networks, under the relevant hashtag #DeixaElaTrabalhar.
The visual clips showing women shiver and step aside as they are being approached for a kiss, are interspersed with campaigners' short monologues, during which they stand folding arms and calling for an end to the abusive behavior.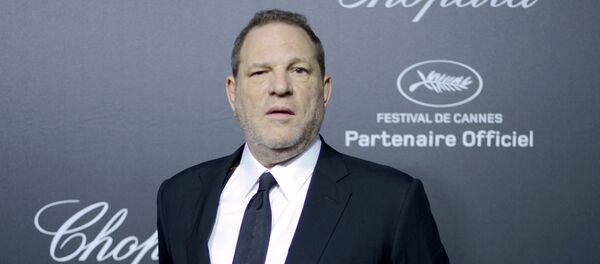 "We just want to work in peace," said one campaigner. "We need respect," said another one.
Bibiana Bolson, from the sports network EspnW, told the BBC that they frequently have to deal with other forms of sexism as well:  for instance, their interviewees often choose to speak to their male colleagues. She went on to say that after raising awareness it would be crucially important to look at ways of dealing with the harassment, and "changing the culture at workplaces as well as at sports venues."
READ MORE: Top 6 Sexual Scandals Around Trump: From Jill Harth to Stormy Daniels
Quite a few sportsmen have already backed the campaigners, who launched their online protest on Sunday. 
Football players Zico and Gilberto Silva, and Basketball Hall of Fame star Hortencia Marcari, along with a number of football clubs and the Brazilian Judo Confederation have vocally supported the movement.