On March 26, China kicked off its first-ever yuan-denominated oil futures on the Shanghai International Energy Exchange. Sputnik contributor Igor Naumov writes that Russia is ready to support the Chinese contracts, citing a source close to the top management of Stock Exchange Saint-Petersburg (SPBEX).
"Currently, the US dollar is used as the contract currency in the global hydrocarbon trading system, as well as for other commodities," the journalist explained. "This is what largely provides the dollar with its status of the world's leading reserve currency. [However], the yuan is seeking to dislodge the American [petrodollar] from one of the fastest growing oil markets in the world."
According to Evgeny Itzakov, associate professor at the Department of Management and Entrepreneurship of the Russian Presidential Academy of National Economy and Public Administration (RANEPA), the launch of yuan-denominated crude futures could become a trigger for traders to sell dollars and raise their long positions on the Chinese currency.

This is Beijing's second attempt to launch its own oil futures. The first was undertaken in 1993, when China opened oil futures exchanges in Beijing and Shanghai. However, China closed them down two years later due to unstable commodity markets and the yuan's weakness at the time.
A lot has changed since then, the journalist stressed: First, the IMF added the Chinese currency to its Special Drawing Rights (SDR) Basket in 2016; second, China surpassed the US as the world's largest oil importer in 2017. According to the US Energy Information Administration (EIA), in 2017 China imported 8.4 million barrels of crude per day, versus America's 7.9 million barrels per day.
Thus, by kicking off yuan-denominated oil futures, Beijing could kill two birds with one stone — reducing its dependence on the dollar amid a growing hydrocarbon appetite, and further promoting the yuan.
Speaking to the South China Morning Post, Shao Yu, chief economist at the Chinese securities company Orient Securities, stressed that "the contracts, denominated in yuan, can technically help China gain pricing power and internationalize the yuan, if a mature market with strong trading activity among global investors is set up."
China isn't the only country seeking to use its national currency in the oil market, Naumov pointed out, referring to Stock Exchange Saint-Petersburg (SPBEX), which has been carrying out operations with Russian Urals oil futures using rubles since November 2016.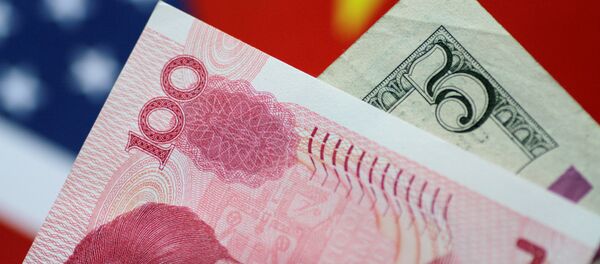 9 February 2018, 13:53 GMT
Urals oil, a Russian export crude brand, is a heavy composition of oil produced in the Ural region, Western Siberia and Povolzhye.
Naumov disclosed, citing an anonymous source with knowledge of the matter, that Russian trade specialists are holding talks with their Chinese counterparts on potentially cooperating by denominating oil contracts in their national currencies.  
"The other day, Russian specialists went to the talks in Shanghai," the journalist highlighted. "The agenda is to coordinate actions so that both futures contracts support each other."
It is particularly important since it usually takes a long time for a new contract to gain international recognition and become a full-fledged benchmark, Naumov remarked.
Meanwhile, Moscow and Beijing are actively reducing their dependence on the dollar in mutual trade. In October 2017, China launched a PVP payment system for transactions in yuan and Russian rubles. This means that payments for Russian oil deliveries to China, which have reached 60 million metric tons per year, could be done without a US intermediary, the journalist explained.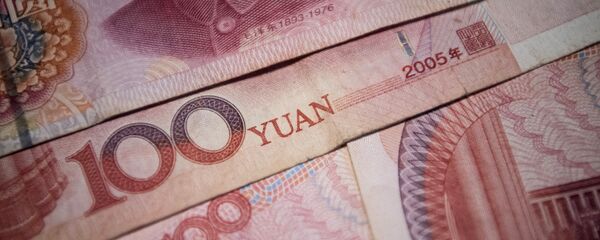 29 December 2017, 11:43 GMT
China's launch of its own oil futures on the Shanghai International Energy Exchange could hardly be overestimated and is largely seen as Beijing's attempt to dethrone the petrodollar, which has been maintaining its high positions since the 1970s.
In October 2017, CNBC quoted Carl Weinberg, chief economist and managing director at High Frequency Economics, who suggested that "moving oil trade out of dollars into yuan will take right now between $600 billion and $800 billion worth of transactions out of the dollar."
For his part, Gal Luft, co-director of the Institute for the Analysis of Global Security, a Washington based think tank, told the media outlet on October 4, 2017 that China's plan to launch own crude futures "is another indicator of the beginning of the glacial, and I emphasize the word glacial, decline of the dollar."
The views and opinions expressed by the contributors do not necessarily reflect those of Sputnik.