Over 25 countries, including a large number of EU member states and the United States, have so far announced their decision to expel more than 150 Russian diplomats after London claimed that it was "highly likely" that Moscow was responsible for poisoning of Skripal and his daughter in the UK town of Salisbury earlier in March.
Speaking in an interview with Euronews television, Chizhov expressed disappointment with the fact that half of the EU member-countries followed 'false solidarity" by supporting the United Kingdom in its groundless claims of Moscow's direct involvement in Skripal poisoning.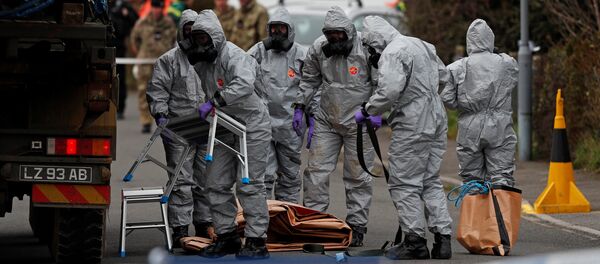 "An adequate response should be expected," Chizhov said.
Earlier, Vladimir Chizhov said that the United Kingdom's actions in connection with the poisoning of former Russian intelligence officer Sergey Skripal in Salisbury were an attempt to deflect attention from problems related to the process of the country's withdrawal from the European Union.
Russian envoy to EU emphasized last week that Brexit talks did not contribute to the UK Prime Minister Theresa May's or the UK government's popularity.