Ted Malloch, a US national who was briefly touted as a prospective US ambassador to the European Union in 2017, was apprehended by FBI agents upon his arrival at Boston's Logan Airport on March 28 and interrogated about his involvement in Donald Trump's presidential campaign, The Guardian reports.
Investigators questioned Malloch, a vocal Trump supporter and ally of former UKIP leader Nigel Farage, about his ties with Republican strategist Robert Stone and asked to elaborate whether he had visited the Ecuadorean embassy in London, which is currently serving as a sanctuary for WikiLeaks founder Julian Assange.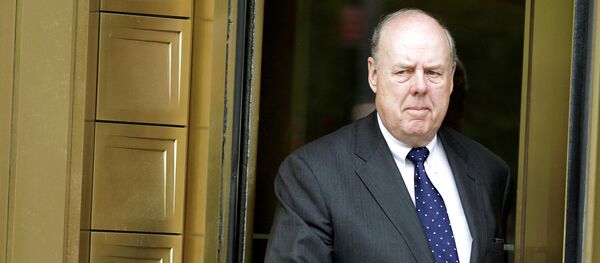 The academic was also subpoenaed to testify before Special Counsel Robert Mueller, who is charge of a probe into alleged collusion between Trump's campaign and Moscow.
According to The Guardian, Malloch described the way FBI treated him upon his return to the US as "objectionable."
"They did not need to use such tactics or intimidation. I was a US patriot and would do anything and everything to assist the government and I had no information that I believed was relevant," Malloch said.
Special Counsel Robert Mueller is investigating Russia's alleged meddling in the 2016 US presidential election, as well as accusations of collusion between Moscow and the Trump campaign ahead of the vote.
Russian officials have denied all allegations of interference, calling the accusations "absurd." Trump has also denied any collusion between himself and the Kremlin, calling Mueller's investigation a "witch hunt."