The Syrian army's command has said that its forces have liberated all the territory of Eastern Ghouta, including cities and settlements.
"After a series of carefully planned battles and military operations conducted by our armed forces with the help of friendly and allied forces, control over all the cities and settlements of the Damascus suburb of Eastern Ghouta has been restored," the army stated.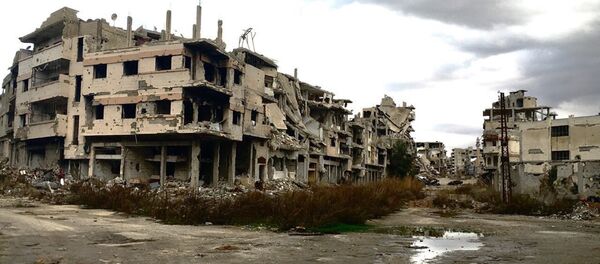 The army command stressed that the operation had secured the Syrian capital. The army has also managed for the first time in seven years to unblock the main highway connecting Damascus with the central, northern regions of Syria as well as with the western coast and the desert to the border with Iraq.
A source in the military told Sputnik earlier that the cities of Irbin, Jobar, Zamalka and Ein Tarma had been fully freed with the government troops being deployed there in order to check if the cities are mined.
"A large warehouse with ammunition and small arms belonging to the militants has been found in Ein Tarma," the source added.
The militants' southern outpost in Eastern Ghouta which included the four cities was considered the most dangerous for Damascus, as militants launched their attacks against the city from there.
READ MORE: Syrian Army Neutralizes Dozens of Suicide Bombers in Eastern Ghouta – Reports
According to the source, the last convoy consisting of 65 buses is preparing to evacuate 2,935 people from the four cities, including a thousand militants to the Idlib province. With all the terrorists being evacuated from the four cities, the last city under the control of militants will be Douma.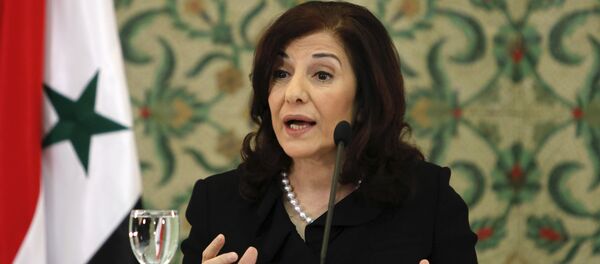 The situation in Eastern Ghouta has been tense in the past several weeks as militants used the area to launch attacks on the Syrian capital in violation of UNSC Resolution 2401. Passed in February, it called for an immediate end to hostilities and adherence to a humanitarian ceasefire across the country by all parties to the conflict in order to speed up the evacuation of civilians, the delivery of medical supplies and food to the affected areas.
In the wake the document's adoption, Russia also announced a daily five-hour humanitarian pause in the fighting to prevent the growth of the civilian death toll and facilitate the evacuations.