"Beijing will arrange a celebration for the first trial because the Type 001A was the first aircraft carrier fully designed and produced by Chinese shipbuilders," a defense source told the Post in a report published April 2.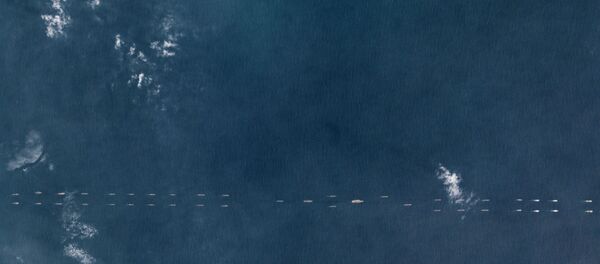 The celebrations are "likely" to kick off just before April 23, when the People's Liberation Army-Navy will recognize the 69th anniversary of its founding, the Hong Kong-based newspaper noted.
The Type 001A aircraft carrier, which has yet to receive a name except for its technical classification, is slightly larger than China's Liaoning aircraft carrier, a Soviet-built carrier that was commissioned with the PLA Navy in 2012.
According to the Center for Strategic and International Studies, a Washington-based think tank, the Type 001A carrier will carry about eight more aircraft than Liaoning, which is formally designated as a training ship that has not been assigned to any of the PLA Navy's three fleets. The Liaoning can hoist a total of 40 fixed-wing aircraft.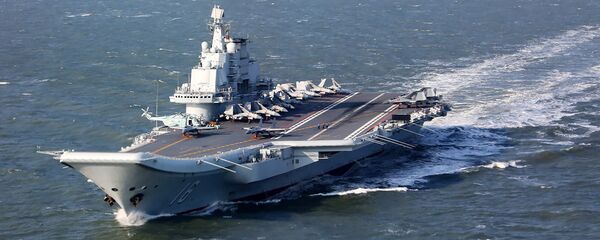 28 February 2018, 19:08 GMT
It's not entirely clear what the nature of the sea trials will be. One source told the Post the sea trial would test the ship's performance against high tides. Another source told the Post that "the maiden trial may just involve turning a circle in Bohai Bay, making sure every deck under the water does not suffer leaks." Both sources spoke to SCMP on the condition of anonymity.
"Safety is still the top priority of the maiden trial," the second source said, noting that "if no leaks are found, the carrier may sail further to make it a longer voyage, probably two or three days."
The Type 001A is expected to be commissioned in 2020, according to CSIS.