The news feature aired by Russian TV on Tuesday, shows high-altitude MiG-31BM interceptors, MiG-29 fighter jets, as well as Pantsir, S-300 and S-400 air defense systems shooting down missile dummies during a drill in Ashuluk, in southern Russia.
One of the reporters covering the event drew the viewers' attention to the operation of what she believed to be all-altitude radar.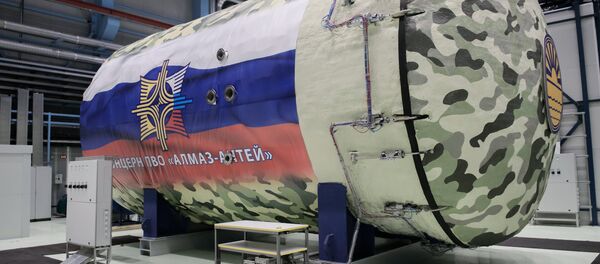 23 October 2017, 14:55 GMT
Because the Yenisei was developed as part of the
S-500 Prometei
air defense system, all information about it is classified, Voyennoye Obozreniye (Militarty Review) journal wrote.
All that is known is that the Yenisei radar features a phased-array antenna to spot and track aerial targets across an entire range of altitudes, provide "friend or foe" identification and determine priority targets.
Working in automatic mode, the radar is capable of identifying four types of objects: planes, helicopters, drones and missiles.