Dr. King's legacy is forever enshrined in American history as one of the most consequential civil rights leaders of the 20th century, but as time goes on, his message is reinterpreted — and misinterpreted. Moreover, King's message changed during his lifetime, according to Horne, the Morris professor of history and African-American studies at the University of Houston.
​"Certainly I think that one of the lessons we should take away from the life and legacy of Martin Luther King, Jr. is a necessity for mass mobilization," Horne told hosts Eugene Puryear and Sean Blackmon. Demonstrations Wednesday commemorated Dr. King in Memphis, where he was slain; Atlanta, where he is buried; and Washington, DC, where there is a national monument to him, as well as in other cities.
Horne says that the anniversary should be viewed as a call to action. "I would say that call to action particularly resonates in Sacramento, California, where Stephon Clark just days ago became the latest victim of police terror when he was shot in his grandmother's backyard with a cell phone in his hand that somehow was misconstrued as a weapon," Horne said. Such deaths are evidence that King's most commonly spoken about dream, of a world where people are not valued according to their color, has still not been reached.
Horne recalled what happened to West African immigrant Amadou Diallo, who was fatally shot by New York police in 1999: "He had a wallet in his hand and was shot on his doorstep with over four dozen bullets into his body."
"This is certainly a time when we must rededicate ourselves to the ideals that led to the slaying of Dr. King,' Horn said, "and I mean that in the sense that we need to realize that when Martin Luther King was slain on April 4th, 1968, he was not the most popular person in the United States of America by far."
Horne added that King would be shocked to find out that today he is not only an icon but there is a national holiday in his honor.
"As Reverend Jesse Jackson has said, in this country there seems to be a memorializing of martyrs and a demonizing of marchers." Horne says that such an inquiry would "come to the unavoidable conclusion that these barriers to equality that many feel are contrary to the so-called ideals of the United States of America are in fact consistent with the ideals United States of America."
​"We must get away from this false notion that, for example, slavery was contrary to the ideals of the United States; dispossession of the Native Americans was contrary to the ideals the United States; the Vietnam War was contrary; the dropping of bombs on Hiroshima and Nagasaki is contrary," Horne said. Such "self-delusion" is in reality an "ideological victory for our oppressors when they can get us to basically engage in that kind of lunatic discourse," Horne argued.
Dr. King steadily moved to the political left as his life neared its end, Horne saied. When King became an outspoken opponent of the Vietnam War, "he talked about United States as being the major purveyor of violence on planet Earth."
"I think it's fair to say that in the mainstream media, not least the Washington Post, he became increasingly unpopular," Horne told By Any Means Necessary. "That is not to say that he was increasingly unpopular among his base — the black community. They saw him as sacrificing himself for their behalf, so certainly you have to make that distinction."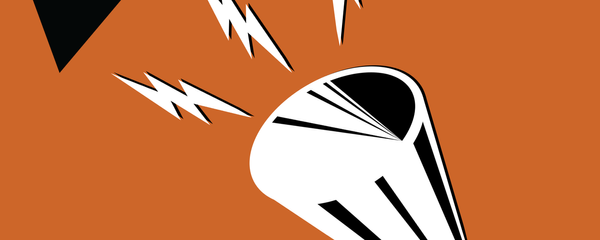 Horne says that King's trip to Los Angeles during the Watts Rebellion in August 1965, an uprising born out of a perception of widespread police brutality, was transformative. King arrived as "the ashes were still warm" and "spoke about the uprising as basically the cries of the oppressed."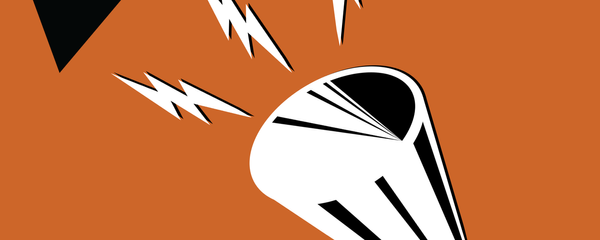 "I think that the Watts experience was an educational experience for him because he had this well-encrusted idea and strategy and philosophy of nonviolence," Horne said. But King did not "blind himself to the fact that when you are struck in the face, when you are demonized, when you are shot in the back, it's understandable why you do not necessarily turn the other cheek." Whereas many leaders took the uprising as an excuse to "castigate or denounce" participants, King "felt they should be understood," according to Horne.
King was particularly vocal about the predicament of African Americans, which is why he has remained so popular for so long, Horne argues. "Unlike some of the mainstream organs, such as The Washington Post, he was sympathetic to the fact that when people are kidnapped from Africa, dragged to the United States to be slaves, leading to a bloody civil war in which 750,000 people died, and then cast into the purgatory of Jim Crow, all the while being subjected to lynchings and job discrimination and police terror and inferior housing — well it's understandable why they would tend to rebel against that kind of horrid condition."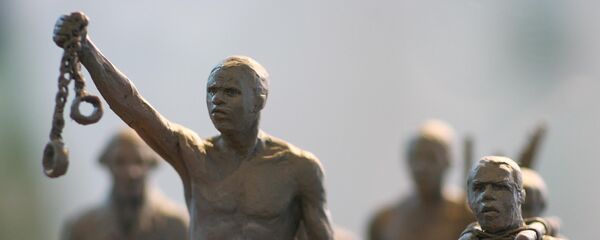 28 September 2016, 22:42 GMT
"That's one of the reasons why Dr. King is still held dear by many in the black community in particular," Horne says, "because he was aware of that basic fundamental fact in a way I'm afraid that some in the mainstream still choose to ignore."
That wasn't all that set Dr. King apart from others, according to Horne. His ability to "learn from experience" seems extraordinary in this era, Horne argues. "That is to say that many of our friends and peers today, they feel that after they get their high school diploma or their BA, well they know enough and that it's time to then work on a job and then die, basically." 
27 February 2013, 15:39 GMT
Horne suggested that Dr. King had a key to liberation that is "one of the missing links in today's 2018 struggle": a connection between workers' movements and racial justice movements.
"That close alliance between the black liberation movement and the working class movement has tended to fray over the years, Horne said. "There have been external forces that have sought to weaken that tie and I'm afraid to say that those external forces, not least the previously referenced FBI, has been rather successful in weakening that tie."
But to ever reach the "Promised Land" that King spoke of, "we're going to have to reverify that tie between the working class movement and the Black Liberation movement," Horne said.