Hungary's Minister for Foreign Affairs and Trade Péter Szijjártó said that the United Nations Human Rights Council (UNHRC) has sided with George Soros and pro-Soros parties in the upcoming election.   
"The Committee [UNHRC] has clearly taken sides with George Soros and migrants against the Hungarian people. It is unacceptable that the rights of migrants are more important for the Committee than the right of the Hungarian people to security," the minister said on April 6 according to a government press release.  
Minister Szijjártó went on to reaffirm the Hungarian government's unwavering anti-immigrant stance and said they will not "yield to any pressure."
"We will not let migrants in, and we will preserve Hungary as a Hungarian country."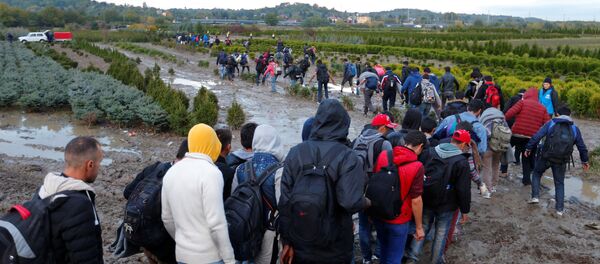 He claimed that the domestic political opposition and the United Nations Human Rights Council are controlled by globalist George Soros, and warned that "the future of our country, our children and our grandchildren is at stake."
A government spokesperson previously warned that Soros has employed over 2,000 people to meddle in Hungary's parliamentary elections to support his personal agenda.
The Hungarian government is attempting to pass through its so-called "Stop Soros Act," which will prevent his pro-migrant organizations from operating in the country.
READ MORE: Hungary's 'Stop Soros Act' a 'Matter of Sovereignty ' — Political Analyst
Prime Minister Viktor Orbán's Fidesz party and its coalition partner – the Christian Democratic People's Party – are expected to win Sunday's election, according to recent polls, but it remains unclear if they will be able to expand their margin.