"There will be a response. We traditionally do respond, we have a list of possible retaliatory measures which are being explored. There are people responsible for that," Zakharova said in an interview with the Rossiya 1 TV channel, answering a question about Russia's response to the new sanctions.
Answering the question as to the toughness of the response to sanctions, Zakharova said that she wouldn't like to get that far ahead, as the retaliatory measures should be worked out properly.
READ MORE: US Anti-Russia Sanctions 'Used as Arm of Massive Destruction' — Author
On Friday, the US Treasury Department added another 38 Russian entrepreneurs, senior officials and companies on a sanction list in response to Russia's alleged worldwide "malign activity."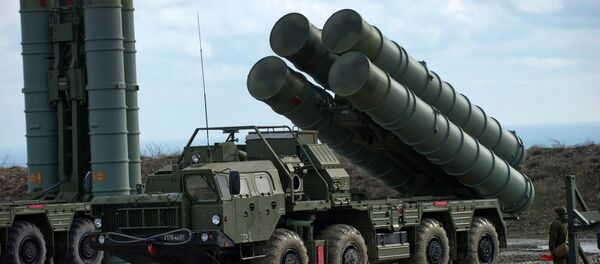 Russian officials designated by the US Treasury Department include among others Interior Minister Vladimir Kolokoltsev, Security Council Secretary Nikolai Patrushev and entrepreneurs Oleg Deripaska, Suleyman Kerimov and Gazprom CEO Alexey Miller. The United States also targeted two companies linked to Igor Rotenberg — Gazprom Burenie, NPV Engineering Open Joint Stock Company, along with Vekselberg's Renova Group.
The Russian Embassy in the United States said that the new package of sanctions is another hit to bilateral relations, adding that the sanctions will hurt thousands of Russian citizens who are part of the businesses that were targeted.
The Russian Foreign Ministry, responding to the news, said that the sanctions and any future anti-Russia measures will not be left without a harsh response by Russia.
READ MORE: US Intelligence Promises Additional American Response to Russia
Moscow has repeatedly denied meddling in foreign elections and Ukraine's internal affairs as well as the involvement in the poisoning of former spy Sergei Skripal in the UK, saying London lacks evidence to support its claims.
Russia is operating in Syria targeting militant and terrorist groups, such as Daesh*, with the permission of President Bashar Assad's government, while the US-led coalition is conducting airstrikes without authorization from Damascus or the UN Security Council.
*Daesh, also known as the Islamic state/IS/ISIS/ISIL is a terrorist group banned in Russia