Sputnik: In your view, are large digital corporations such as Facebook and Google able to form and change the public's opinion?
Dr. Robert Epstein: There is no question that Google especially has more influence over people around the world than any company has ever had in the history of humankind. They have very powerful tools now that they can use to change people's thinking, beliefs, attitudes, purchases and even their votes.
Sputnik: Is this much more powerful than television?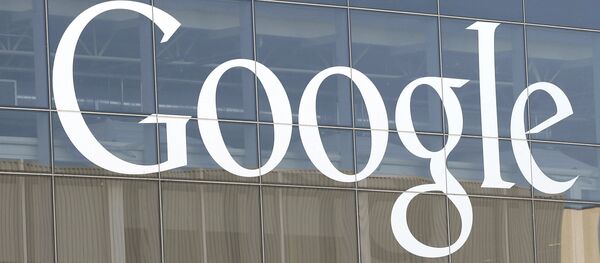 Dr. Robert Epstein:
There's no comparison because television is in most countries very competitive and, of course, it's different from one state to another in the United States, it's different from one country to one another, when you're talking about Facebook and Google you're talking about two companies that control what people around the world, outside of Russia and China, in every country in the world are seeing. So two companies based in a very small area in Silicon Valley in the United States are controlling the opinions, the decisions of 2.5 billion people around the world, that's never happened before, never.
Sputnik: Now when you say they are controlling who are the "they"?
Dr. Robert Epstein: Well, certainly some of what is happening is competitive, in other words various companies and organizations are competing to put their content in front of people on these two big platforms.
READ MORE: Google Challenges Order of India's Anti-Trust Body for Alleged Search Bias
So some of what is happening is competitive, but that's not what worries me, what worries me is the power that the two platforms have to show people what they want to show people and to hide what they want to hide, and, of course, that's censorship, and to use certain specific techniques that my team and I have discovered, and that we study every day, to change peoples opinions and decisions in a way that no one can counteract, in other words, that are not competitive, so if Google wants to shift opinions in a certain way no one can counteract them.
Sputnik: Do you think this competes with governments and if so should governments do something about the monopoly to break this up, should there be an international effort to do so?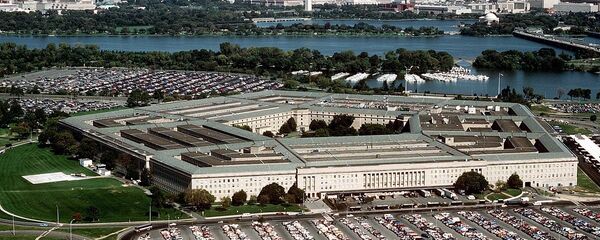 Dr. Robert Epstein:
There's no question that the time has come for governments around the world to step in, of course, last year the European Union fined Google for €2.4 billion for having bias in their search results that favored Google products over the products of their competitors, and that's just the beginning. The EU now has a plan in writing for regulating Google, and the European Parliament voted already in a non-binding vote to break Google up into pieces, so the time has definitely come to regulate or to break up both Google and Facebook.
They have become much too powerful. Our newest findings, our newest data will be released very soon and they show another extremely powerful way that Google is influencing people's opinions without their knowledge, without their permission, and without leaving a paper trail for authorities to track. So we're talking about extremely dangerous and brand new forms of influence that have never existed before, never in any form, and never on this scale.
Sputnik: Is this like the 25th frame in advertising when you get that extra second, microsecond of information they the brain is not able to see or even perceive it as some kind of manipulation?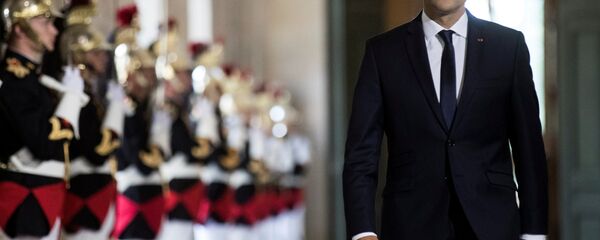 Dr. Robert Epstein:
Well, that's the thing a lot of what's happening now people are just unaware of, for example, in the work that we will be releasing soon, we show that you're being manipulated from the very first character that you type into the search bar on Google. You're being manipulated immediately, when you type in one character Google is already sending you search suggestions and those suggestions influence what people will search for and that influences the opinions people form and the decisions that they make, the point is that Google is well aware of this power and they exercise this power through their algorithms.
I can tell you that these companies held back in 2016 because they were overconfident that Hillary Clinton was going to win, so they did hold back, but they will never do that again, they will never make that mistake again, but we secretly monitored Google, Bing and Yahoo in the six months before the 2016 election and we produced extensive evidence that was reported by the Washington Post that Google's search results favored Hillary Clinton in all 10 search positions on the first page of search results for almost six months before the election. That was enough to easily shift two to three million votes to Hillary Clinton without anyone knowing that they're being manipulated.
Sputnik: So now Facebook is saying that they're going to be revamping and be more in control of their own media, do you think that's going to make a significant difference and do you think the steps that have been taken by various governments are sufficient?
Dr. Robert Epstein: As Bloomberg news recently reported that the changes Facebook has proposed making are just going to make Facebook more money, and personally I don't think they're going to improve people's privacy at all, not only that, none of the manipulative techniques that we've been studying, none of these manipulations are being discussed publicly and there is no one talking about any kind of restrictions on the company's ability to perform these manipulations, but in my opinion the most serious issue that needs to be addressed and that is not being addressed by anyone, as far as I know, is the potential for manipulation, manipulating elections, purchases, beliefs, attitudes, decisions, everything and these companies are aware of the power they have.
The views and opinions expressed by Dr. Robert Epstein are those of the expert and do not necessarily reflect those of Sputnik.