Washington's attempt to throw a wrench in China's technological development won't work, as the Middle Kingdom has gained a lot of experience and has even come out on top in some areas of high tech, Bian Yangzu, a researcher at the Institute of Financial Studies of Renmin University of China, told Sputnik China, referring to 5G internet, space systems and high-speed railways.
"In addition, every year China produces tens of millions of highly qualified specialists in the field of natural science subjects," Bian said. "This is much more than in the US. Talents are the basis of scientific and technical progress of humankind."
The researcher pointed out that the "innovation potential" of the Chinese people is increasing every year, stressing that China has been surpassing many global players in the number of patent applications.
"[Therefore], China's innovative power cannot be stopped," Bian stressed. "In general, one can say that China has become more than just the world's factory. In the process of globalization, China is making more and more high-tech, innovative products and has already become a major innovation center in the world."
Although China is still lagging behind in fundamental research, it has made significant progress in the implementation of high technologies, including mobile payments, which market in China exceeded $5.5 trillion last year, clever cameras equipped with a face recognition system or Huawei's first ever 5G router for commercial use. Many Chinese scientists are working in Silicon Valley's research centers along with their Western counterparts.
Trump Taking Further Measures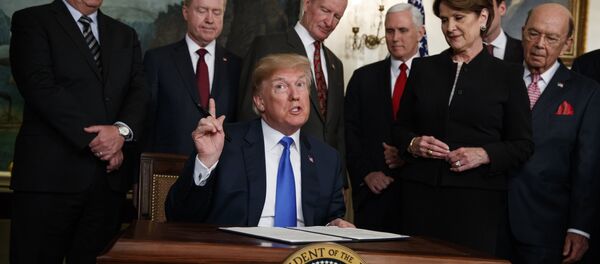 On April 5, US President Trump ordered his staff to consider imposing tariffs on
an additional $100 billion of Chinese imports
. Earlier, on April 3, the Trump administration released a
preliminary list
of $50 billion worth of Chinese products subjected to a 25 percent tariff. The measure was announced on March 22, mostly targeting the Chinese high-tech sphere.
Trump's latest move comes as a response to Beijing's "unfair retaliation" envisaging taxing $50 billion in American products.
Washington's restrictions are likely to affect China's high tech industries in the first place and slow down the development of Beijing's "Made in China-2015" program as well as "A New Generation of Artificial Intelligence Development Plan." To accomplish this task, Beijing envisioned engaging foreign specialists as well as the transfer of necessary technologies and the opening of research centers abroad.
According to internet technology specialist Liu Xingliang, the US simply cannot isolate China in the high tech sphere.
"The US and China cannot completely isolate themselves from each other in the field of technology. Of course, if the question arises whether to stop cooperation with the US, then we should say that China is capable of developing science and technology itself. Simply, this process will take more time. It will be a more difficult path, with a lot of 'detours'," Liu said.
Beijing Relaxing IPO Rules to Support Domestic Industry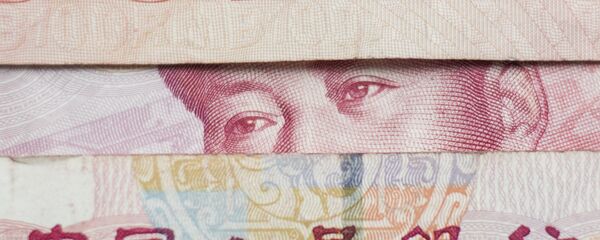 Meanwhile, the Chinese government has decided to soften IPO rules for domestic technology companies to tackle the emerging challenge on the part of the US.
According to Caixin, a Beijing-based media group providing business news, the China Securities Regulatory Commission (CSRC) is relaxing rules by allowing unprofitable Chinese companies to list on domestic stock markets. The move has come "under new government proposals to encourage innovative businesses in high-tech and emerging industries to raise money on mainland bourses."
"The existing listing criteria can no longer meet the needs of innovative companies and urgently need to be improved through reform so that the capital markets can better serve the real economy, support the country's strategy to promote innovation and cultivate new growth engines for the economy," the CSRC's March 30 statement said, as quoted by the media group.
The proposal was announced on the heels of Trump's March 22 decision to target the Chinese high tech sector through additional tariffs. Earlier, the Office of the US Trade Representative (USTR) released the results of an investigation into China's "unfair trade practices," claiming that Beijing is forcing US companies to hand their technologies to the Chinese in exchange for access to the country's market. In addition, the inquiry says that state-backed Chinese companies are pursuing an aggressive policy of absorbing American firms to obtain US technological achievements.
The views and opinions expressed by Bian Yangzu and Liu Xingliang are those of the speakers and do not necessarily reflect those of Sputnik.