According to a new research by polling company YouGov, the British the public are opposed to the UK and its allies launching missile strikes against Syrian military targets.
Only 22% say they would support these attacks, with almost twice as many opposing — 43%.
Mrs. May is reportedly ready to support the US in its offensive in response to an alleged chemical attack in Syria's Douma, for which no reliable evidence has been presented.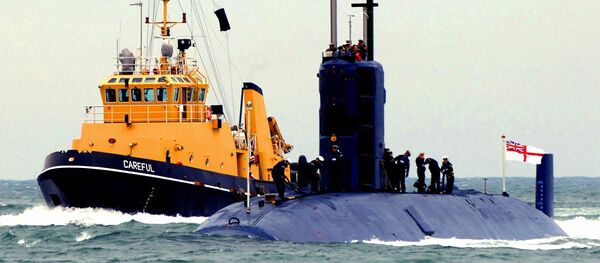 However, the majority of Britons (61%) believe that the Syrian government or their allies probably did carry out a chemical attack. Ten percent think that something else took place or there probably wasn't a chemical weapons attack, while 29% said they don't know.
In a recent interview the UK PM said all the indications" are that President Bashar Assad's forces were responsible, and the use of chemical weapons "cannot go unchallenged." May largely follows the lead of her counterpart in the US, President Donald Trump, who has warned Russia to get ready for military strikes. In a more recent Twitter post, Mr. Trump stressed the exact date of the attack on Syria has been specified. 
Never said when an attack on Syria would take place. Could be very soon or not so soon at all! In any event, the United States, under my Administration, has done a great job of ridding the region of ISIS. Where is our "Thank you America?"

— Donald J. Trump (@realDonaldTrump) April 12, 2018​
READ MORE: Theresa May Blames Syrian Government for Alleged Chemical Attack
The response by the Syrian government is that the incident had been staged as provocation by the terrorist group Jaish al-Islam and other militants to prevent the advance of the Syrian government's army.
The British public's opinion tends to fluctuate based on developing events around the issue and statements by politicians, as polling history shows.
YouGov refers to the change in public views on RAF strikes against Daesh in Syria during 2014 and 2015. The opinion was divided equally — 37% in support and 37% opposed — at the end of August 2014. Just a week later, after the release of a video in which an Israeli-American journalist was beheaded, support jumped up to 48%.
In 2013, Parliament defeated a call by then-Prime Minister David Cameron for airstrikes in Syria.
British opposition lawmakers are now calling for Parliament to be given a vote before any military action. As commander in chief, Theresa May isn't legally required to do so, though it is conventional for MPs to be given the chance to vote.