The Chinese military has conducted five flight tests of a new nuclear-capable air-launched ballistic missile (ALBM) and a modified long-range strategic bomber to go along with it, sources with knowledge of US intelligence assessments on the PLA have told The Diplomat.
The unnamed missile, classified by US intelligence as the CH-AS-X-13, is a two-stage, solid-fuel ballistic missile with a 3,000 km range, and has been undergoing testing since late 2016, with the last test conducted in January 2018, a source speaking to the magazine said. The missile, which can be fitted with both conventional and nuclear payloads, is believed to be a light-weight composite materials-based variant of China's DF-21 medium-range ballistic missile.
© AP Photo / Ng Han Guan
A Chinese military vehicle carries a DF21 medium range ballistic missile.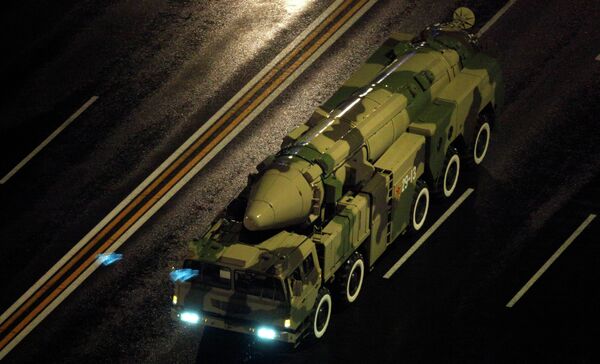 A Chinese military vehicle carries a DF21 medium range ballistic missile.
The last two tests were launched from a modified H-6K, China's license-built version of the Tupolev Tu-16 long-range, air-refuelable strategic bomber. The modifications, reportedly made by H-6 manufacturer Xi'an Aircraft Industrial Corporation, are said to have given the bomber ALBM delivery capability.
According to The Diplomat, with a combat radius of nearly 6,000 km for the modified H-6K, and the additional 3,000 km range for the CH-AS-X-13, the new weapons system will hypothetically be able to carry out strikes against the contiguous United States, as well as Alaska, Hawaii, and other US territories in the Pacific.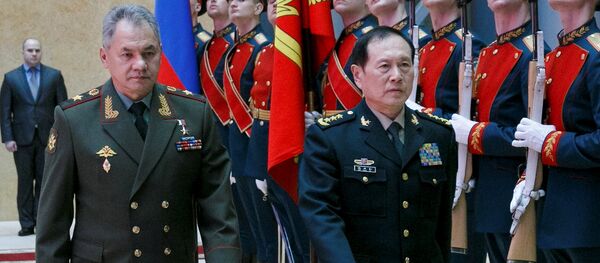 According to US intelligence, the new weapon will wrap up testing and be ready for deployment by 2025.
Russia has already acquired ALBM launch capability with Kinzhal ('Dagger'), a highly maneuverable, high speed variant of the Iskander-M missile system with nuclear capability. The Kinzhal launches from the MiG-31 interceptor aircraft.
Russian Deputy Defense Minister Yuri Borisov has confirmed that Kinzhal missiles are capable of hitting both stationary and moving targets, including enemy aircraft carriers, destroyers and cruisers. Defense Ministry officials have also boasted that the unique flight and technical characteristics of the Kinzhal and its MiG-31 carrier mean that the system presently has no analogues in the world.