"Some negotiations have been held on mutual cooperation and building small nuclear power plants in Iran by China," Iranian MP Mojtaba Zonnou said Sunday, Fars news agency reported. Zonnou is the chairman of the Nuclear Committee in the Iranian Parliament.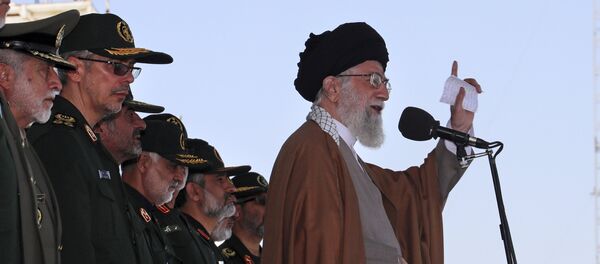 "The Chinese welcomed the proposal and it was decided that the issue be pursued at other [higher] levels," the lawmaker noted.
While it's not clear what nuclear reactors would be built in Iran, Fars reported that the projects would be helpful for Iran's shipbuilding and submarine construction industries.
In January, Trump listed several ultimatums for Iran to meet in order to keep the United States in the deal his predecessor Barack Obama and other world leaders negotiated and agreed to. Trump called for increased inspections "at all sites requested by international inspectors" to ensure that "Iran never even comes close to possessing a nuclear weapon," as well as for the removal of the sunset clause that allows the deal's provisions to expire after a period of years.
The deal must be reauthorized by the US president every three months. In January, Trump said the next reauthorization would be his last of the deal in its current form.
European diplomats have told Reuters that the demands are almost certain to kill the deal.
Trump has kept a steady stream of Iran hawks flowing through the highest levels of his administration, despite the remarkable levels of turnover in the executive branch. During a brief stint as national security adviser, Mike Flynn made a rare appearance at the White House's normal daily briefing to announce Washington was putting Iran "on notice."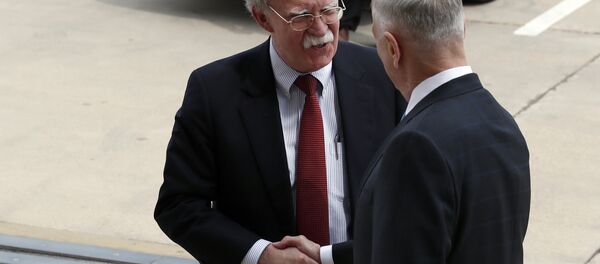 John Bolton, the newest NSA, who Defense Secretary James Mattis has referred to as "the devil incarnate," may as well be nicknamed John "Bomb Iran" Bolton. In March 2015, Bolton wrote a column published in the New York Times titled, "To Stop Iran's Bomb, Bomb Iran," in which he argued that "the inconvenient truth is that only military action" against Iran's alleged nuclear weapons infrastructure "can accomplish what is required."
"The United States could do a thorough job of destruction, but Israel alone can do what's necessary. Such action should be combined with vigorous American support for Iran's opposition, aimed at regime change in Tehran," Bolton said.