In a tweet issued early Wednesday, Trump stated that the meeting between Pompeo, Trump's nominee for secretary of state, and Kim over the last weekend of March "went very smoothly" and that details of the anticipated US-North Korea summit "are being worked out."
​Though Trump says discussions going well, Christine Hong, associate professor of critical race and ethnic studies at UC Santa Cruz, told Radio Sputnik's Loud & Clear that it's "been a wild ride with the Trump administration."
"We've been on a wild ride with the Trump administration and Trump with his Korea policy and now we're in this moment where peace seems like a possibility on the horizon," Hong told show hosts Brian Becker and Walter Smolarek. "There are major structural obstacles to the realization of peace and I hope we can discuss that."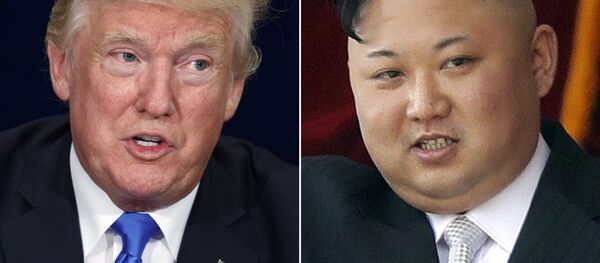 Regarding Pompeo's trip to Pyongyang, Hong said Trump "not only sent Pompeo as an envoy to sort of lay the groundwork for the possibility of a summit to come, but also stated in a kind of strange way that he gives his blessing to the possibility of North and South Korea discussing peace."
"Of course that doesn't make sense, because if you look at the 1953 Korean War Armistice, it's not North and South Korea that can conclude peace on their own with the United States from afar giving it's blessing," she added. "The United States actually has to be at the table and be willing to renegotiate its military presence south of the DMZ [demilitarized zone] for peace to be concluded."
Fellow guest Simone Chun, a fellow at the Korea Policy Institute and a member of the Korean Peace Network, told Becker that it's been an interesting couple of months since the days of Trump calling Kim names and Kim firing off missiles.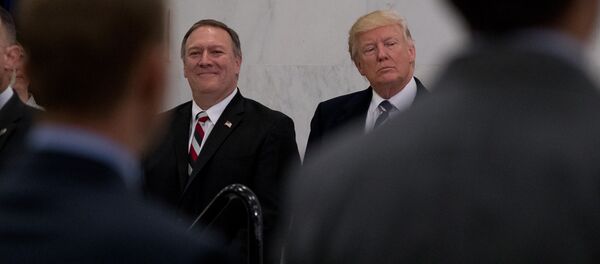 "This is truly an amazing journey… I think this year we have a new paradigm… the two Koreas right now are taking an initiative and for some odd reason and for some political reasons, Donald Trump is going along with it," Chun said. "To have a peace treaty right away would be the most desirable outcome, but you need some kind of transition period."
For Chun, the transitional period would include Pyongyang and Seoul declaring an end to hostilities, which would later be followed up by a summit between North Korea, South Korea and the US. Another meeting could also be held between the Koreas and China.
"Eventually [the process would] lead to a peace treaty," she said.
While talks of the summit are promising, Hong remarked that North Korea is really the source of these developments.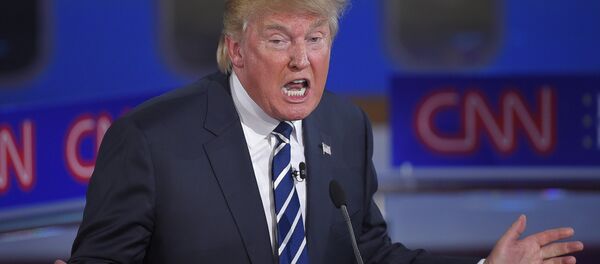 "The fact that North Korea not only was on the nuclear path… but North Korea was on the path for a number of years," the professor said, is really the reason these talks are happening. "It was actually North Korea that changed the game."
"As perverse and ironic as this may sound to some people, it was North Korea's possession of bombs, so to speak, that has enabled this discussion of peace," she stressed, noting that North Korea wouldn't have entertained the notion of peace unless it wanted to.
At a news conference with Japanese Prime Minister Shinzo Abe, Trump stated that he wouldn't take part in the anticipated summit if he thinks "it's a meeting that is not going to be fruitful."
The summit is expected to take place sometime this spring between late April and May.