After announcing the suspension, Chancellor Kent Syverud stated in a college-wide email that the videos were "extremely racist, anti-semitic, homophobic, sexist, and hostile to people with disabilities."
"I am appalled and shaken by this and deeply concerned for all members of our community," he added.
The recordings, which were obtained by university newspaper The Daily Orange, were shot inside the Theta Tau house and later uploaded onto a secret Facebook group called, "Tau of Theta Tau" by David Yankowy III. According to the university paper, Yankowy was listed as a member of the frat on Syracuse's fraternity website before the directory was temporarily taken down.
​In the released footage, pledges are ordered to get on their knees and recite an oath that contains several slurs.
"Do you know what you signed up for today?" an unidentified fraternity member asks a pledge by the name of Aaron.
After stating that he does understand, the pledge proceeds to act as if he's performing oral sex on his superior. As he's pretending to commit the sexual act, several other members encircle the two and pretend to masturbate.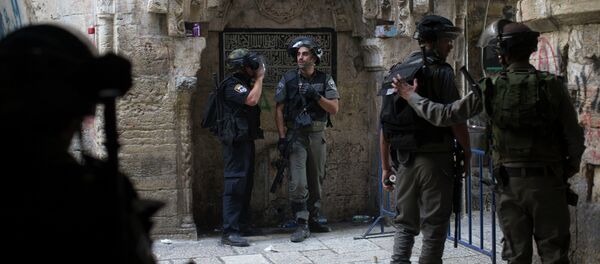 16 October 2015, 02:39 GMT
Once the leader determines that he's "ready," the pledge is then told to say his oath.
"F**k black people and f**k sp*cs," the pledge says. "I solemnly swear to always have hatred in my heart for n*ggers, sp*cs and most importantly the f*ckin' k*kes."
Moments later the pledge tells two others in the group, "you f**king k*kes, get in the f**king shower."
In another recording, The Daily Orange reported that a person was seen sitting in a rolling chair while another yelled out saying, "he's drooling out of his mouth because he's retarded in a wheelchair."
Frat members were also recorded telling others to "get together and [talk] about their significant others while drinking different wines and talking in gay girly voices."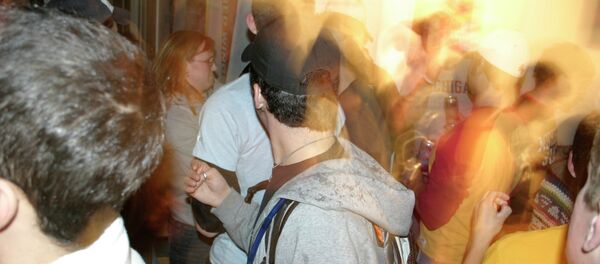 After the announcement, students grouped together and launched protests on campus demanding the release of all the videos that were obtained from the Facebook group.
Zach Hammond, a member of the frat who was mentioned in the video but was not present at the event, told The Daily Orange that "there were certainly some things I disapproved of, but I certainly didn't realize that bad of things were being said."
"It's disgusting," he said.
Aside from the frat's suspension, Syracuse University's Department of Public Safety has launched an investigation to identify the individuals involved and to decide on additional disciplinary and legal actions.