The second match between Fenerbahce and Besiktas, which took place on Thursday, was suspended at the 57th minute because of clashes between Besiktas reserve players and Fenerbahce fans, the NTV Sport broadcaster reported.
READ MORE: 'I'll Crush Your Head!' Newlywed Turkish Footballer Snaps at Reporter
One of the fans threw a lighter at the head of Besiktas' coach Senol Gunes, who was later delivered to the hospital.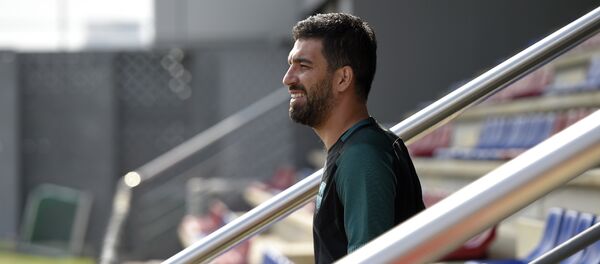 ​An investigation into the clashes is underway, and there are currently 31 suspects. The Turkish Football Federation (TFF) has not made any decision on the outcome of the match yet.
Turkish President Recep Tayyip Erdogan has said that the incident was the result of a "plot."