Under the new agreements, the European and US sides decided that they needed to threaten Iran with new sanctions because of its missile tests and regional policy, but the JCPOA itself would not be altered, according to the Sueddeutsche Zeitung newspaper.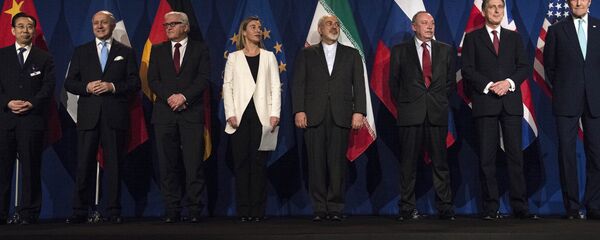 The media also noted citing diplomatic sources that the negotiations had not finished yet.
Trump has repeatedly criticized the JCPOA – negotiated by the previous US President Barack Obama's administration – as being perhaps the worst deal in US history and threatened to withdraw Washington from the deal if it was not amended.
On July 14, 2015, the European Union, Iran and the P5+1 group of countries — Russia, China, France, the United Kingdom, the United States and Germany — signed the JCPOA to ensure the peaceful nature of Iran's nuclear program. Under this agreement, Iran pledged to not seek to develop or acquire nuclear weapons in exchange for the lifting of sanctions imposed against Iran.