China says their drills, which started on April 18, were to protect Beijing's territorial sovereignty. China's People's Liberation Army regularly holds naval drills as much of the land it claims in the South China Sea remains disputed. This exercise was conducted in their territorial waters, within a 5-by-10 mile zone just a few nautical miles off the coast of Quanzhou Bay, Taiwan News uncovered.
"Taiwan's people are very clear about this and will not accept it," said Taipei's Mainland Affairs Council on their website the day following China's drill. "We are determined in our defense of our nation's sovereignty and dignity and will absolutely not yield to military threats or inducements."
Taiwan's live fire drills, codenamed "Han Kuang," or "Han Glory," are an annual event and start on June 4. The island nation seems to be ramping things up this year, with the first-ever inclusion of Taiwan's coast guard and National Airborne Service Corps, which does rescue work.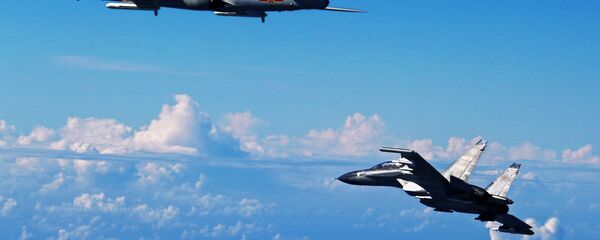 The Taiwanese government is even enlisting its citizens to participate in the military exercise, asking them to fly drones to conduct surveillance and mark targets. "It's not just soldiers' duties to protect the country. Everyone has the responsibility since our defence budget is limited," Defense Ministry spokesman Chen Chung-chi told reporters.
"It simulates this year's situation and we are taking into consideration China's air and naval movements in the region," Chen said. "Simply put, the main goal of the drill is to make any Chinese communist military mission to invade Taiwan fail."
The Taiwan Strait is nearly a hundred nautical miles wide. It separates the Chinese mainland from self-ruling Taiwan, which the island's government has claimed as its own since the Chinese Civil War ended in 1949. Tensions have only worsened since the new administration in 2016 failed to affirm the 1992 consensus that notes that technically, the Taiwanese government agrees to the People's Republic of China's (PRC) One China policy.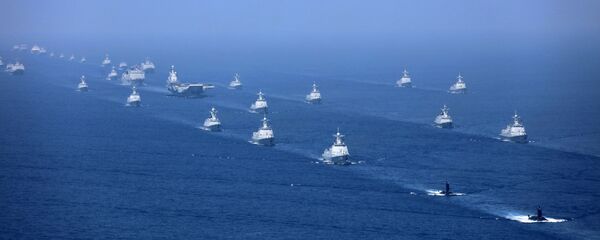 Tsai Ing-wen, who assumed the office of the Taiwanese presidency in 2016, has been a longtime critic of the 1992 Consensus. Her election victory unseated Ma Ying-jeou, who had labelled her a "Taiwan independence extremist" when she was the chairperson for the Democratic Progressive Party.
Now, China is alarmed by the rhetoric coming from the island's government, whose ruling Democratic Progressive Party has historically been pro-independence.
"Any plots seeking to separate Taiwan from China are doomed to failure," China's Taiwan Affairs Office cautioned. "Taiwan independence separatist activities pose the biggest actual threat to peace and stability in the Taiwan Strait," spokesman Ma Xiaoguang was quoted as saying on the office's website.