He said the helicopter and the tanks were part of gifts given by India's Minister of External Affairs Sushma Swaraj during her Bangladesh visit last year.
"While most items of memorabilia have been handed over to the Bangladesh National Museum; the larger items ie PT-76 Tanks and Mi 4 Helicopter are now being handed over to the Bangladesh Army and Air Force," Harsh Vardhan Shringla, Indian High Commissioner to Bangladesh said.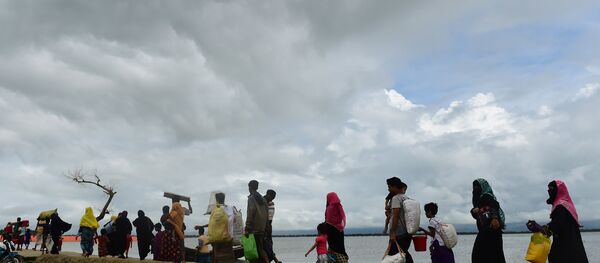 21 December 2017, 15:24 GMT
The PT-76 was the light amphibious tank of the armored regiments of the Indian Army which played a crucial role in the crossing of rivers and water bodies during the war. The Mi-4 transport helicopter was utilized for heliborne operations by the India-Bangladesh joint forces.  
"We are proud of the privilege of having fought shoulder to shoulder with you. The independence struggle is a testimony of the courage, valor, sacrifice, and glory of the soldiers and people of Bangladesh and India. This legacy and spirit will continue to inspire the future generations of both countries…," Harsh Vardhan Shringla added.
Earlier, the Indian Air Force had gifted one Hunter jet fighter, one Dakota transport aircraft to Bangladesh while the Indian Navy gifted artifacts from the INS Vikrant, and models of ships that took part in the war.