"The committee considers it expedient to note in the text of the bill that countermeasures may be applied by Russia not only in response to the unfriendly actions by the United States and other states, but also in response to decisions by international organizations or associations of states," the draft says.
The lawmakers noted that they support the bill and noted that its adoption is a forced and fair response, which aim is to overcome the negative consequences of anti-Russian measures that are in breach of the international law.
"The bill entitles the Russian government to introduce a number of measures, if such a decision is made by the Russian president," the lawmakers emphasized.
Deputy head of Russia's Council of the Federation Committee on Economic Policy Vyacheslav Timchenko told Sputnik that possible sanctions against US residents will contain a proportionate response to the recent measures that the US authorities imposed on Russian individuals and companies.
READ MORE: Russia's Rostec to Keep Annual Arms Exports at $13 Bln Despite US Sanctions
The official also stated that the possible sanctions were unlikely to result in a massive US companies' outflow from Russia. Specifically, companies producing goods that have no analogues in Russia will not be affected, Timchenko pointed out.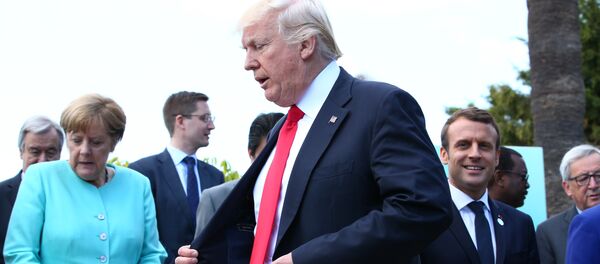 The dicsussion in the upper house of Russia's parliament follows a draft law containing Moscow's response to Western sanctions, which was submitted to the lower house on April 13. The document, if approved by the president, will introduce 16 different measures, including the prohibition or restriction of agricultural, alcohol, tobacco and medicine imports from certain countries, as well as rare earth-metal exports from Russia. The draft law also reserves the possibility of suspending cooperation in the nuclear industry, aircraft building and rocket engines.
On April 6, Washington unveiled new sanctions over Moscow's alleged global destabilization efforts. The sanctions list included senior government officials, and lawmakers, as well as major business owners and private and state-owned companies under their control. In particular, the list included Oleg Deripaska with the En+ Group, the GAZ Group, Basic Element and Rusal; Viktor Vekselberg with the Renova Group; Suleiman Kerimov, Kirill Shamalov, Gazprom head Alexey Miller, and VTB Bank President Andrey Kostin.
Russia has repeatedly refuted US accusations of being engaged in destabilizing or illegal activities.