Russian Foreign Ministry spokesperson Maria Zakharova, speaking about White Helmets' funding, noted that the media has published many materials showing that the NGO was getting its financing from countries directly involved in the Syrian crisis, namely the US, UK and the Netherlands.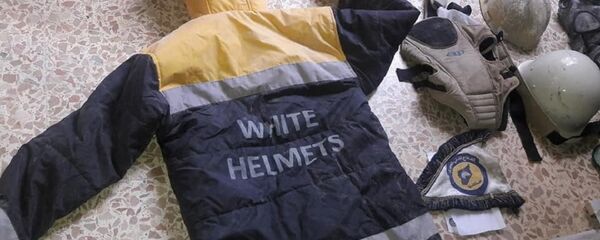 Zakharova also added that George Soros-backed companies were used to promote the White Helmets in the media.
Vladimir Fitin from the Russian Institute for Strategic Studies offered his view on the reasons behind the alleged halting of US funding for the White Helmets in an interview with Sputnik. According to him, the US decided to find more "serious" and effective partners to work with in Syria.
"I think that this was a natural reaction to obvious failures that this organization, funded by Western countries, has shown. Some obvious facts have already been revealed, depicting multiple fakes aimed to intensify the anti-Russian and anti-Syrian campaign," the scholar said.
The White Helmets are a Syrian NGO that claims to be a politically neutral organization aimed at defending the country's civilian population. However, they have been spotted multiple times working with terrorist groups and staging fake videos of attacks, including allegedly chemical ones, against the civil population by the forces of Syrian President Bashar al-Assad.
One of their latest fake videos showed patients in Douma hospital that allegedly suffered from a chemical attack. The Syrian government denied the allegation and Russia deployed its chemical experts to determine whether the attack was real. Both countries invited an OPCW mission to join them in a fact-finding mission. So far, no confirmation of the attack has been found.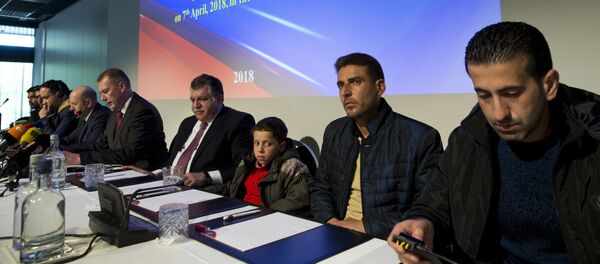 READ MORE: US Could Halt Funding White Helmets, Due to Facts of Douma Provocations — MoD
Later, Russian journalists found several participants from the White Helmets video. The participants were invited to testify before the OPCW and also to speak at a press briefing, where they explained how the notorious video was made and that there was actually no chemical attack.
The leader of the White Helmets said recently, according to CBS, that the United States, which is responsible for 1/3 of their finances, was halting their funding. The Russian Ministry of Defense suggested that the move was caused by multiple facts that resurfaced recently, proving the NGO was producing fake videos and reports of chemical attacks.