None of the Western mainstream media outlets are giving Donald Trump credit for getting North and South Korea to come together and shake hands, Rakesh Krishnan, a New Zealand-based journalist and foreign affairs analyst who writes on defense and warfare for international magazines, told Sputnik.
"Unlike past American presidents such as Barack Obama who were the Western MSM's darlings despite doing absolutely nothing for peace and in fact doing everything to create more wars, President Donald Trump has achieved a miracle," the journalist pointed out. "Being a hard-nosed businessman, he knows that talking any day is better than firing missiles. Each time Kim Jong-un fires an ICBM, the only thing that rises is the stock of weapons manufacturers."
Krishnan referred to a 1999 interview in which the would-be president discussed the North Korea issue with American television journalist and lawyer Tim Russert. Trump noted that he would have launched a preemptive strike against North Korea's nuclear capability, but that he would have held talks first. Clarifying his point the then businessman added: "If they think you are serious, they'll negotiate and it will never come to that [a preemptive strike]."
"The amazing thing is his [Trump's] consistency. He's walking the talk," the journalist remarked.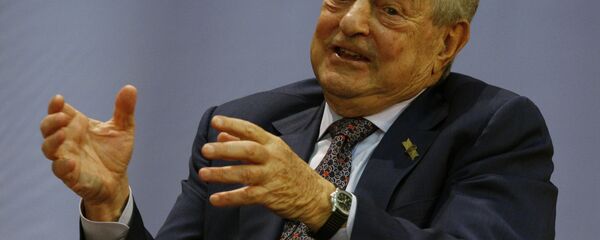 He emphasized that the best outcome of the talks between Pyongyang and Seoul as well as the expected negotiations between Trump and Kim Jong-un would be if the North and South could become unified once again.
However, "that would take decades of development of the impoverished North and South Korea will have to pump in trillions to bring the North to the same OECD [the Organization for Economic Co-operation and Development] levels as the South," the analyst believes.
"Once this is accomplished there can be de-nuclearization as happened in South Africa in the 1990s," he added.
According to Krishnan, "Trump should initiate the process of reunification" which would certainly be "bad news for the arms lobbies everywhere so they will try and derail the chances of reunification."
Saddam, Gaddafi Were Ousted Because They Had No Nukes
The journalist recalled General K. Sundarji, the former Indian Army chief, who once said: "Never negotiate with the United States without having nuclear weapons."
"The reason [Iraqi President] Saddam Hussein and [Libyan leader] Muammar Gaddafi got knocked out was because they had no nukes," Krishnan presumed. "General K. Sundarji had Saddam in mind when he said you should not negotiate with the US if you do not have nuclear weapons. The North Korean missiles are the only reason why the US has not flattened Pyongyang into the Stone Age. Kim knows this."
With Pyongyang's nuclear program continuing, North Korea is currently the only country targeting the US with nukes for the first time since the end of the Cold War, the analyst highlighted.
"As a superpower that is a rather uncomfortable position to be in," Krishnan stressed. "So Trump wants to de-escalate the situation to lower the geopolitical temperature; improve global economic confidence; remove a thorn that hurts US pride; raise his own stock as a leader."
Why North Korea is Unlikely to Denuclearize
However, the analyst opined even if the North and South find common ground Kim won't denuclearize.
"It won't take the US very long to take out Kim if he surrenders his atomic and hydrogen bombs and turns his ICBMs into agricultural implements… The West will not forget or forgive Kim. He knows that. He may give them the appearance of being unhinged but that's only to make him look scarier than he is," the analyst explained.
According to Krishnan, "it is better for the world if North Korea has nuclear warheads because that way the US will not attack it."
"Without their nuclear umbrella, the hawks in the Pentagon and State Department will within a few years of de-nuclearization (and after the self-congratulatory parties are over in the West) attack Kim, drawing in China and Russia and possibly Japan, kicking off WWIII," he suggested.
Tehran Won't Build Nuclear Arms in Near Future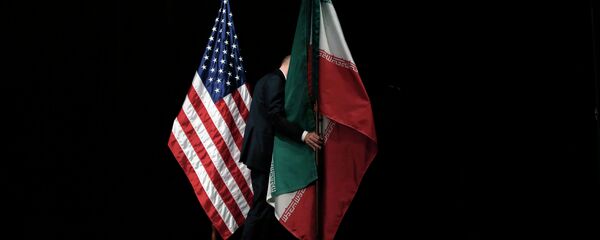 The question then arises as to whether Washington will negotiate the Iran nuclear deal — also known as the Joint Comprehensive Plan of Actions (JCPOA) —  with Tehran or withdraw from it on May 12, 2018, the deadline announced by Trump.
According to Krishnan, the Americans do not regard the Iran nuclear accord, achieved by the P5+1 group, the EU and Tehran in 2015, as transparent.
On the other hand, Tehran's notion that it could resume the production of enriched uranium with 20 percent purity once Washington rips up the agreement do not give the Trump administration the shivers since everybody knows that nuclear weapons aren't easy to develop.
The analyst noted that Pakistan, for instance, developed its nuclear weapons in cooperation with different countries. "Iran has none of these advantages plus it is being monitored by the US and Israeli intelligence who certainly have moles inside the Iranian nuclear program," he said, recalling that "several top Iranian scientists have ended up dead."
The collapse of the deal and resumption of sanctions may affect European, Middle Eastern and Asian businesses collaborating with Tehran on a wide range of issues.
© Sputnik / Sergey Guneev
 / Go to the mediabank
Indian Prime Minister Narendra Modi at the official welcome of G20 leaders, guest countries and international organizations by German Chancellor Angela Merkel in Hamburg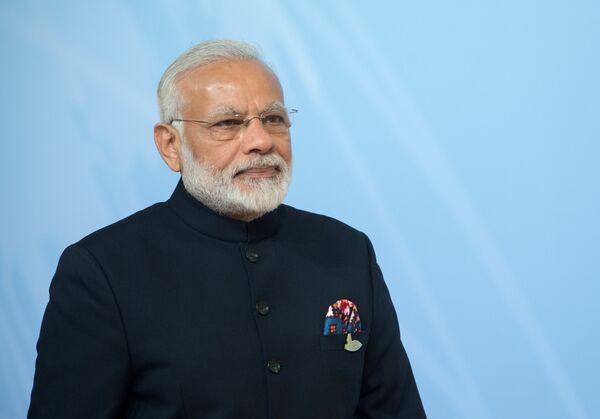 Indian Prime Minister Narendra Modi at the official welcome of G20 leaders, guest countries and international organizations by German Chancellor Angela Merkel in Hamburg
© Sputnik / Sergey Guneev
/
Why India is Interested in Preserving JCPOA
While some European leaders are proposing signing a new agreement, Indian Prime Minister Narendra Modi called the Iran nuclear deal "triumph of diplomacy and sagacity." New Delhi has good reason to back the accord, at the same time not taking sides, the journalist noted.
"Around 15 percent of India's oil needs come from Tehran," Krishnan specified. "Even when the US and its allies imposed sanctions, India obtained a waiver because India does not want to be 100 percent dependent on the gulf sheikdoms."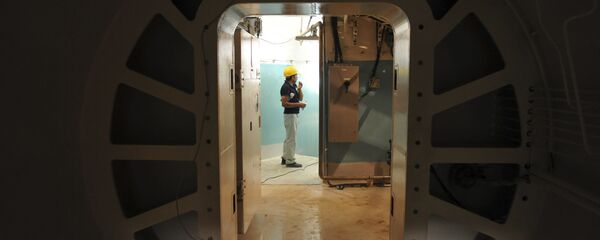 He noted that India and Iran "had a Rupee-Rial agreement that allowed India to buy oil with rupees and then Iranian businesses could use those rupees to buy Indian goods and essential items such as medicines from Indian markets."  
"So for strategic reasons basically India does not want Iran to collapse," the analyst emphasized, adding that "a strong Iran is also a check on Pakistan."
At the same time, New Delhi does not want Tehran to develop nukes as Iran is in India's neighborhood and it will make the region more volatile, Krishnan underscored.
"The last time there was a war here, India lost a valuable partner, Iraq, which was a huge market for Indian goods, which had hundreds of thousands of Indian expats and workers, and where Indian railway companies and road construction agencies had a massive market share," he recalled. "All those bridges the US destroyed were built by Indian companies — and none of them got a share during the reconstruction program, which was entirely cornered by the West. The same could happen in Iran if the US wipes it out."
The views and opinions expressed by Rakesh Krishnan and Ekaterina Blinova are those of the contributors and do not necessarily reflect those of Sputnik.