Ali Da'amoush, a member of the executive council of the paramilitary and political Shiite movement Hezbollah, has claimed that that the US, Israel and Saudi Arabia had meddled in the May 6 parliamentary elections in Lebanon.
"The parliamentary elections are really sensitive because of some foreign meddling and the Americans and Saudis along with the Israelis are interfering in the elections by supporting certain parties in a bid to weaken the resistance and prevent it from forming a strong fraction in Lebanon's future parliament," Da'amoush told Iran's Fars news agency.
READ MORE: Hezbollah Lauds Damascus for Downing Missiles, Accuses US of 'Waging War'
According to him, Hezbollah along with the Shiite party Amal are "in a good situation in the elections," which Da'amoush suggested would further add to Hezbollah's clout.
With official election results not expected till the end of Monday or Tuesday, Israel's Education Minister Naftali Bennett claimed that Hezbollah's alleged strong results in the vote show that Lebanon is indistinguishable from Hezbollah and that Israel should not distinguish between them in any possible war.
Earlier, Sheikh Naim Qassem, Hezbollah's deputy chief, pledged that the organization would protect Lebanon from any attempts by Israel to seize the country's territory.
READ MORE: Saudis Offered Syria Cash Twice to Cut Ties With Iran, But in Vain — Hezbollah
On Sunday, Lebanese citizens for the first time since 2009 cast ballots in the parliamentary elections after lawmakers extended their term twice, referring to political instability in the country.
There was a record number of women and non-party candidates running in the elections, although the lion's share of seats is expected to be obtained by representatives of the six main political parties.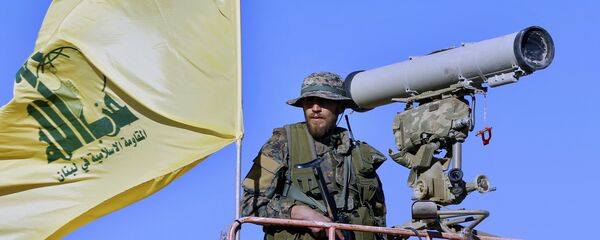 16 February 2018, 14:37 GMT
These include the Future Movement of Prime Minister Saad Hariri and the Free Patriotic Movement, founded by President Michel Aoun as well as the Shiite organizations Hezbollah and Amal and the Progressive Socialist Party and the right-wing Christian party Lebanese Force.
Founded in the 1980s, the Lebanon-based group Hezbollah is supporting Syrian President Bashar Assad, who is a representative of the Alawites, a Syrian Shiite minority.
The group was involved in a spate of military conflicts with Israel, including in 2006 when Israeli forces entered Lebanon to retaliate against a cross-border raid by Hezbollah that killed several Israeli soldiers. The subsequent conflict lasted 34 days and ended with an UN-brokered ceasefire.